Amigo Tours is a well-oiled tour machine. With operations in Mexico, Spain, England, Italy, and Portugal (to name a few), at least 250 tours worldwide run daily. What began in Mexico 17 years ago has grown to one of the largest tour operators in Latin America and continues to expand globally.
Amigo Tours has established itself as a brand that travelers can trust. Key to their success is operational consistency across all Amigo Tour sites. Whether on tour in Mexico or London, an Amigo Tour always delivers the same customer-focused high-quality experience.
While elements of the customer experience can be standardized globally, marketing each product requires a bespoke strategic approach. No one understands this better than Amigo Tours CEO José Arozarena. He is meticulous when vetting a city or site for a new tour and even more discerning when evaluating the financial factors that impact the business' profitability.
Making Viator Accelerate Work for Tours
Viator Accelerate presented an opportunity for José to increase his tours' visibility in the Viator marketplace by leveraging product commission. By selling out more of his tours, he could recover his investment costs more quickly.
Many of Amigo Tours' most popular products are bus tours, which require a significant upfront investment. This makes the goal of selling all tickets on a bus tour critical. As José notes, "the most expensive seat is an empty seat."
Under normal circumstances, it would take a few months for a tour to become profitable. But the past two years have been anything but normal for the travel industry. To put Viator Accelerate to the test, José opted in two tours in different cities- each with their own geographic and product-specific challenges.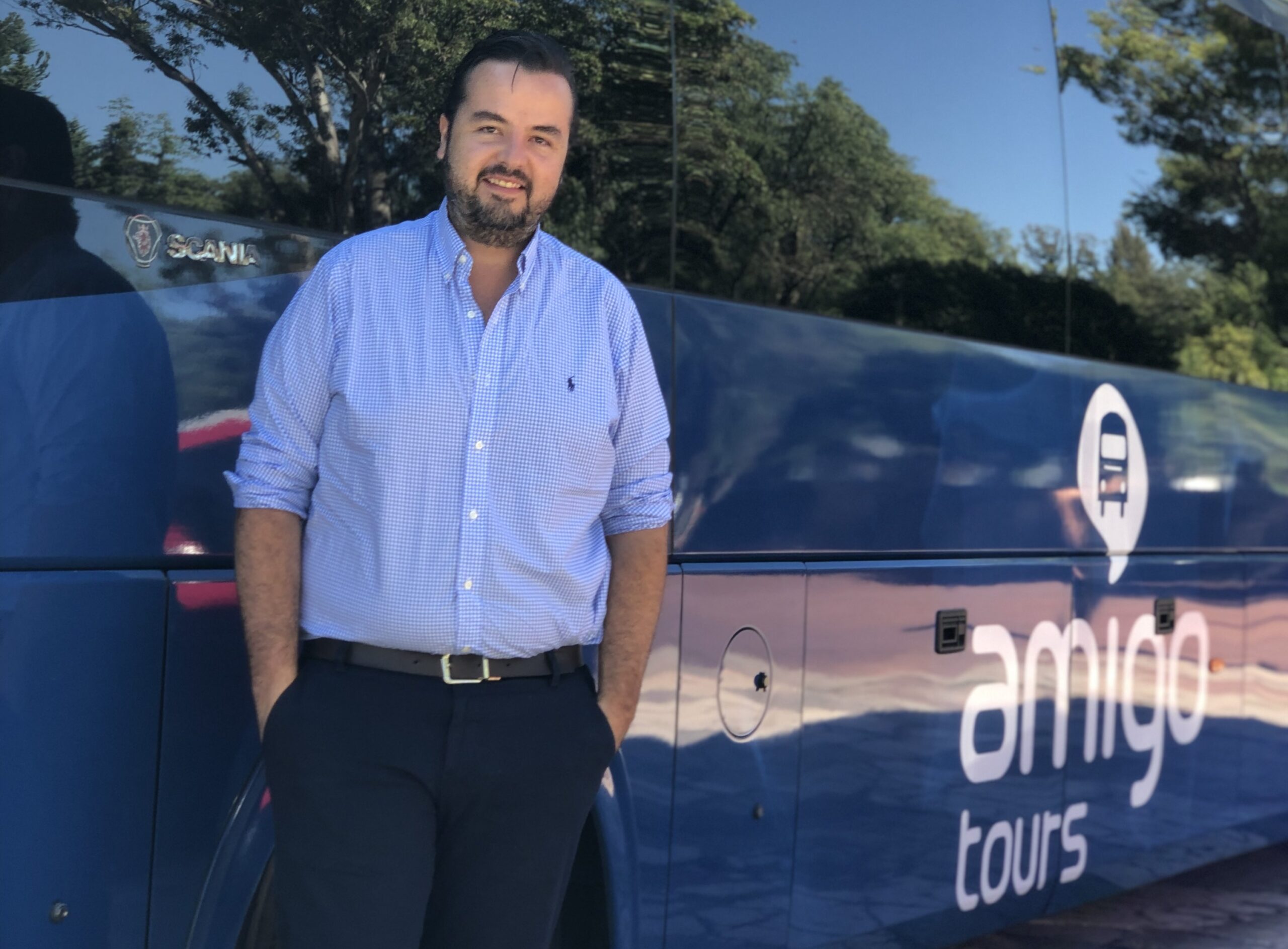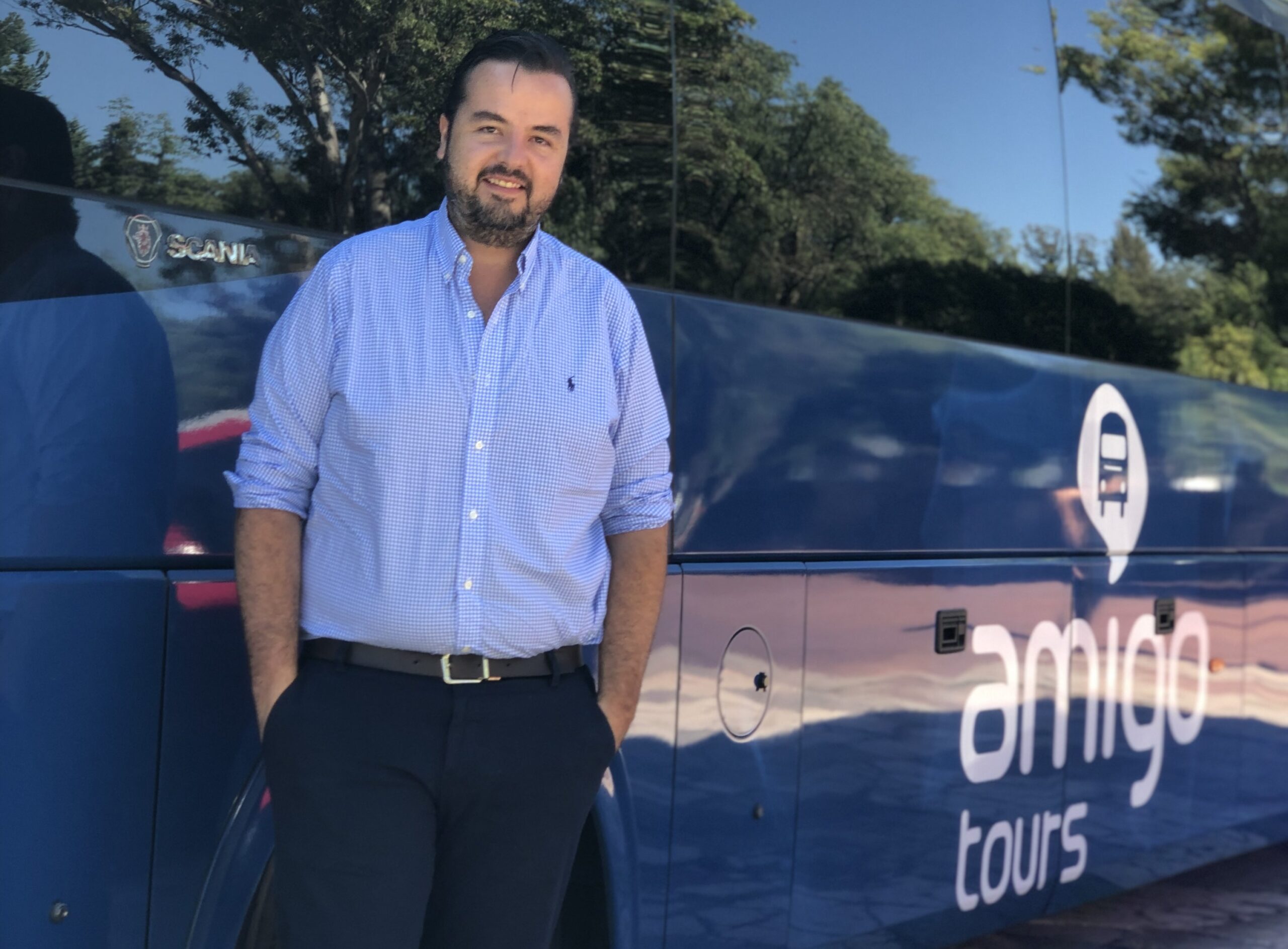 Sagrada Familia Tour
José opted in a popular walking tour of Sagrada Familia in Barcelona during the tourism off-season. Spain lagged behind other countries in loosening COVID restrictions and, as a result, had a slower recovery to pre-pandemic tourism levels. Jose's goal was to use Viator Accelerate to increase visibility for the Sagrada Familia tour to bring demand up to the level of peak season.
"The fact that we could sell 100% of the tickets, especially during a hard season, post-COVID, proves how useful Viator Accelerate is."
— José Arozarena, CEO, Amigo Tours
In the first month of opt in, Amigo Tours sold out their Familia Sagrada Tours for the month. They overcame Barcelona's usual off-season lull and elevated and sustained demand at peak-season levels. If used strategically, José knew that Viator Accelerate could help him succeed similarly with other tours, specifically bus tours, where financial stakes were even higher.
Chichén Itzá Tour
José used Viator Accelerate to help a newer bus tour gain a foothold in a notoriously competitive market in Mexico: Chichén Itzá. Because there was minimal disruption to tourism during COVID, hundreds of tour companies jumped on the opportunity to sell tours in Chichén Itzá and other famous historical sites while other cities remained in lockdown.
José's expectations for Viator Accelerate in this destination were twofold: he wanted his newer product to stand out from the competition and recover the financial investment of a bus tour more quickly by selling out more seats on each deployed bus.
The impact of Viator Accelerate was immediately noticeable. Within the first few weeks, José saw a steady increase in bookings. By the end of the first month of participation, bookings for the Chichén Itzá tour grew 57%. He recovered the bus investment costs more quickly and established Amigo Tours as a top competitor in the Chichén Itzá tour space in record time. The tour surpassed all expectations of a new entrant in an already saturated market.
For Amigo Tours, Viator Accelerate was global enough in scale to be used across different tour types and locations while offering the flexibility to adjust at the market level. With José at the helm and Viator Accelerate in their marketing toolkit, the future of travel is looking bright for Amigo Tours.