In today's travel landscape, a tour guide can be much more than someone simply walking visitors through a historic neighborhood or explaining artifacts in a museum. One subset of guides has emerged in recent years, which we call Experience Hosts. If you're interested in offering travelers a local experience (indeed, even a traditional walking tour still fits the bill)—but aren't sure where to start—you're at the right place.
Experience Hosts are individuals who want to become a tour guide, so to speak—but by offering their own unique, local experience to travelers. While this can be any type of tour or activity, some of the most sought-after experiences these days are those that are a bit more… untraditional, such as an oyster-shucking class on the harbor, salsa dancing lessons in the streets, or goat yoga on a farm (yes, that exists!). Whether your motivation to become a tour guide is to earn money as a side gig, simply share your local passion and expertise (or unique hobby/skill) with travelers far and wide, or actually start building a successful tour business, [ta-obfuscator type="link" new-tab="true" href="https://supplier.viator.com/sign-up-info/hosts?m=61567″ text="becoming a Tripadvisor Experience Host"] is a great place to start. No matter your passion, you can turn it into a bookable tour/experience to sell online!
In this article, step one of our Getting Started Guide for Experience Hosts, we'll help you determine your interests and goals, find inspiration and competitive opportunities, and figure out how to use your knowledge and passion to create a tour that travelers will book.
Determine Your Interests and Goals
Start by deciding what activities interest you and whether you want to pursue them as a full-time job or part-time hobby. Narrow your search based on your interests. Research events or places that are popular in your area. You can also check tour guide association websites for any resources that could apply to your market.
"I would suggest producing something new. You know, that really makes a difference. You've got to do something that others aren't doing to be visible"
— Fabrizio B., Individual Experience Host, Naples, Italy
Browse Tripadvisor
Before browsing, it's important to understand the relationship between Tripadvisor, Viator, and Viator.
Tripadvisor: Tripadvisor is the world's largest travel site, enabling travelers to unleash the full potential of every trip. With over 730 million reviews and opinions covering the world's largest selection of travel listings worldwide – covering approximately 8.1 million accommodations, airlines, experiences, and restaurants – Tripadvisor provides travelers with the wisdom of the crowds to help them decide where to stay, how to fly, what to do and where to eat.

Viator is a global tours, attractions, and activities business that Tripadvisor acquired in August of 2014. Viator.com remains the world's largest booking site for tours and attractions. Viator is part of the distribution network where your products will be sold when you join the Viator platform.

Viator: Viator (an operating name for Viator, Inc.) is the entity that connects experience providers like yourself instantly with hundreds of millions of travelers worldwide. When you work with Viator, you get:

The largest single-source distribution network in the industry, including distribution across Tripadvisor, Viator, and thousands of partners and affiliates.
An unparalleled audience and API connectivity solutions to help you generate more bookings—months in advance or at the last minute.
User-friendly interface with simple, do-it-yourself tools that allow you to load products and manage availability and bookings.
Growing distribution network includes major hotels, airlines, loyalty programs, travel sites, our dedicated travel agent network, and more.
Now that we've established the relationship, let's review how you can explore the Tripadvisor site to help you think about what type of Experience you want to offer. Every "Thing to Do" on Tripadvisor has a section that merchandises Viator products (the tours and activities that operators are selling). Research big cities and survey which products have a lot of reviews. Determine whether those products might be interesting to explore for your Experience. It's also worth considering creating new products that enable travelers to experience a destination currently underserved on Tripadvisor.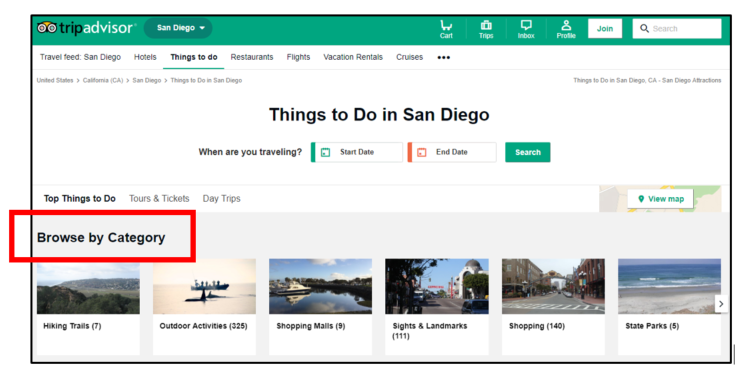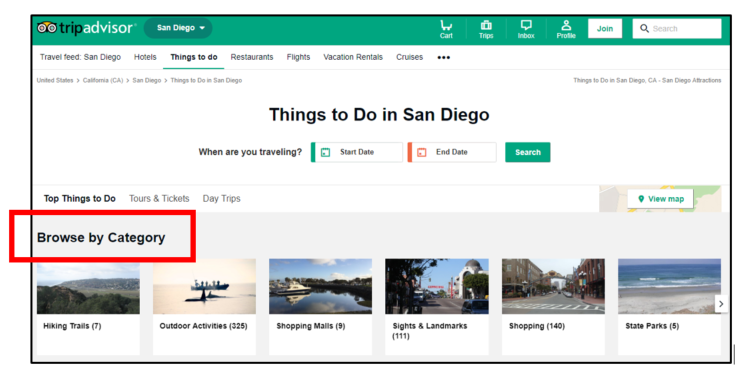 2. Browse by Category to see all the products that are linked to an attraction.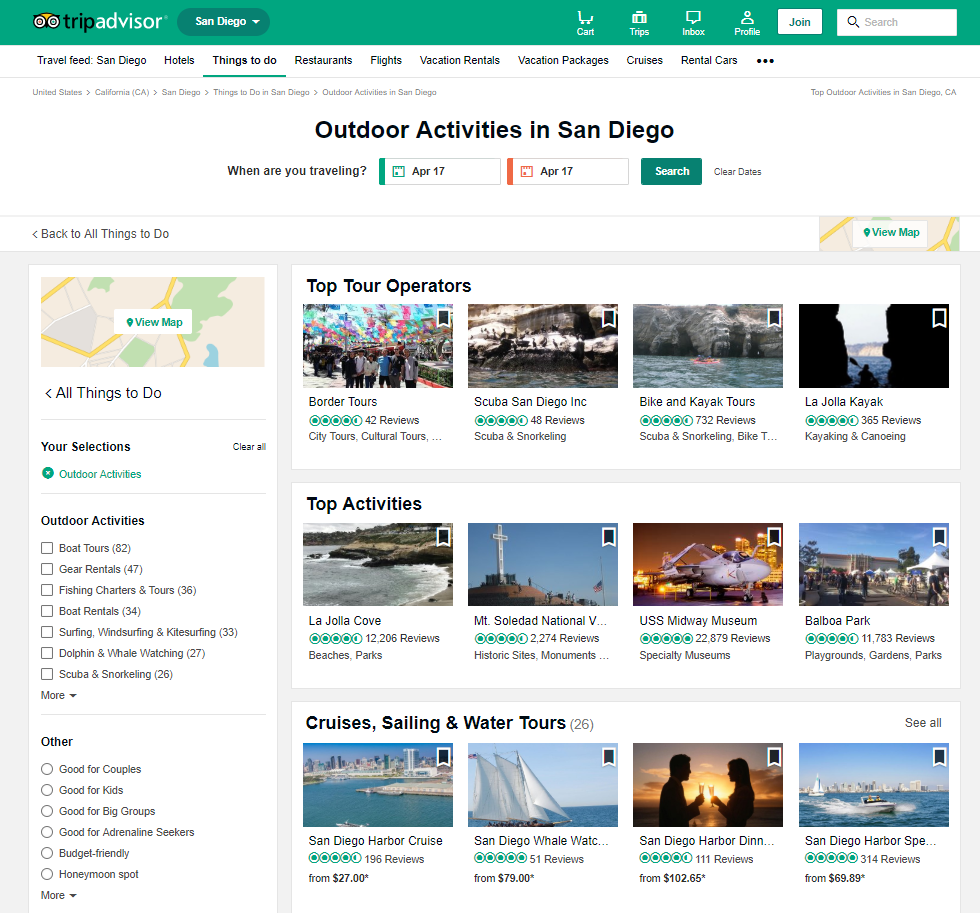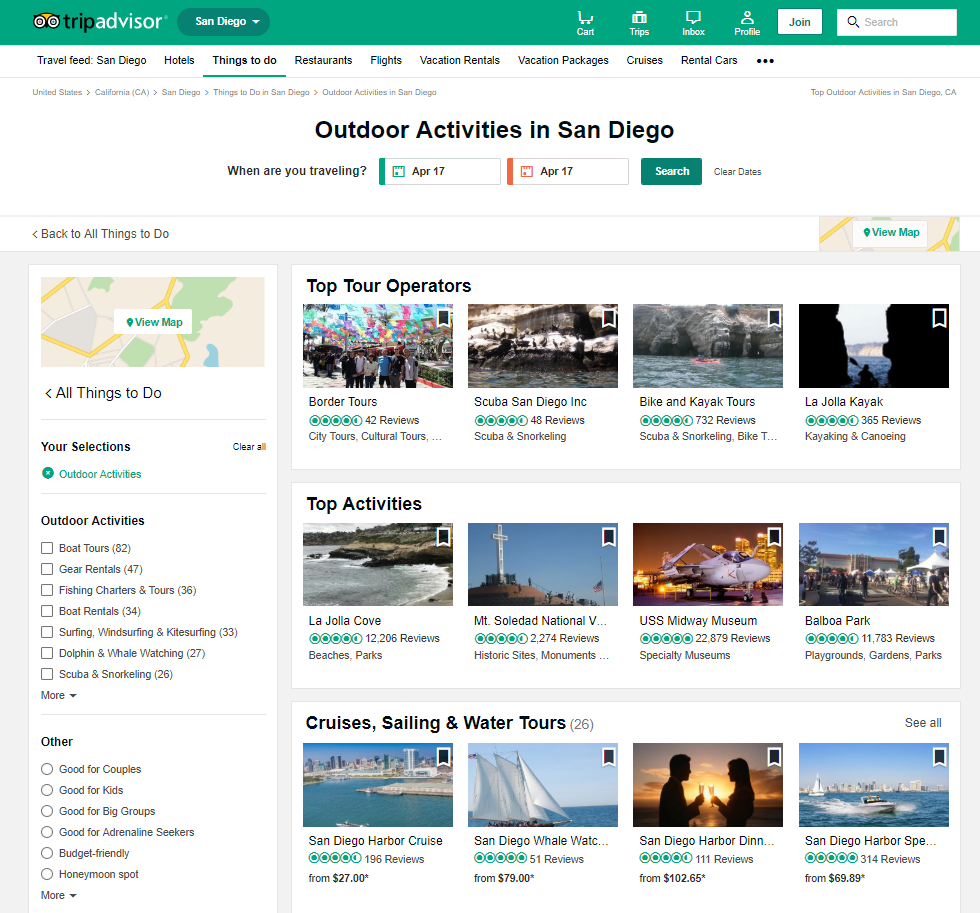 3. Scroll down to see attractions ranked by traveler interest and the bookable products (i.e., "14 Ways to experience it") available for each attraction. Any top attractions with fewer than three linked products might be an option for you to consider.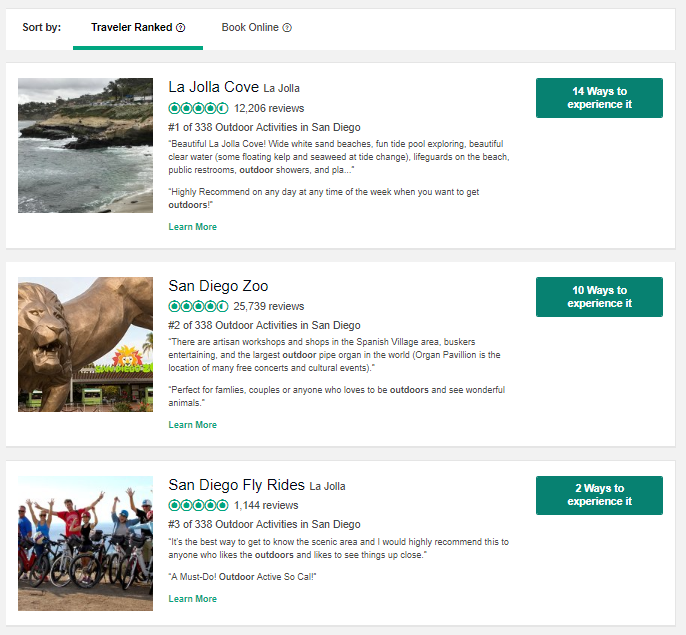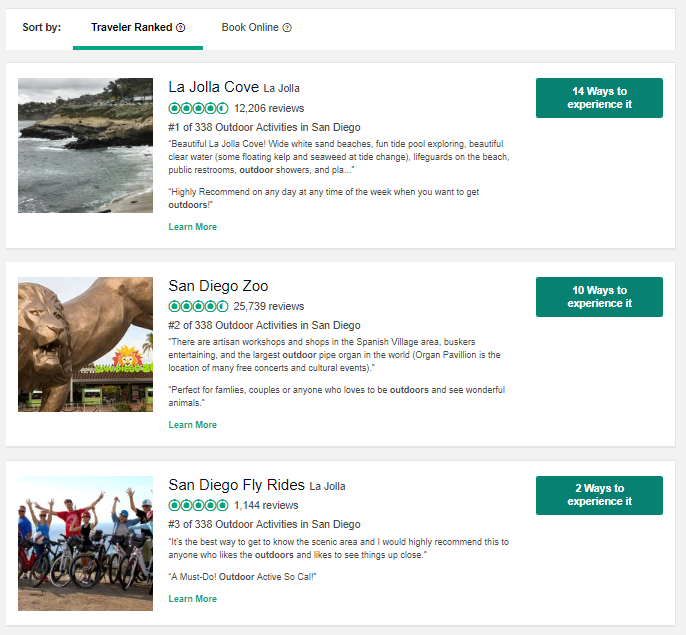 Trial Different Experiences
If they are available, take tours, classes, or workshops related to your area of interest. Which ones stood out? What did you like or dislike? Was there too much or not enough information? How could the experience be improved?
Start Local
What are people within your network or community interested in? Would they be interested in the product you're thinking of offering? Send out a survey or connect with other local tour guides to understand what's exciting in your area.
1. How to Become a Tour Guide
2. Understanding Your Audience
Sell your products online to travelers worldwide!