Most travelers begin researching and planning their next trip between one and three months before departure. So how can you make sure you're optimizing your peak season marketing strategy on social media and in search engines—two places where travelers are certainly looking for travel inspiration? These tips will help.
Summer isn't just blockbuster season for movies, it's also high season for many in the travel industry—the kids are out of school, warmer temperatures mean people want to get out of the house, and vacations are easier to take as the office winds down. Seasonality varies by destination, but globally, the busiest season for tours, activities and experiences is July through September, the summer months in the northern hemisphere. According to past Tripadvisor traveler surveys, most people (59%) begin researching and planning their next trip between one and three months before departure. So how can you make sure you're optimizing your travel business to take advantage of all those potential customers?
For one, you want to make sure your  product listings are primed to capture bookings. Things like updating your calendar availability and rates, adding high-quality photos, and lowering your cutoff time.
But what about all those travelers that aren't coming across your listing, and instead are hitting social media or Google for their travel inspiration? That's where these social marketing and search engine optimization tips come in.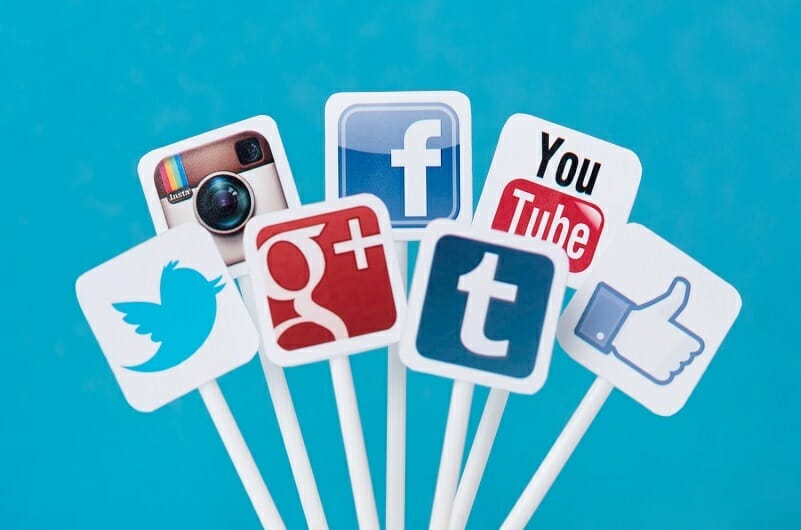 Social Media
Focus On One Or Two Most Impactful Platforms
If you're managing social media accounts already, consider which ones are driving the most engagement. Sure, you might have a Pinterest, Twitter, Instagram, and Facebook, but during peak season it's better to double-down on the one or two channels that work best—and deemphasize the others temporarily—as to not spread yourself too thin. Develop a platform-specific strategy for whichever social channel(s) you choose. For example, on Facebook, you'll want to foster a strong community by responding to questions and comments, and tag the specific commenter in your response to make sure they see your reply. On Twitter, be a thought leader—engage your fans with travel-trend pieces that will make them feel like part of the conversation. On Instagram and Pinterest, post vivid, inspirational imagery that reflects your brand pillars. Those two two channels are less about two-way conversation, and more about first impressions. Also keep an eye out on what days of the week and times of the day you get the most engagement, and stick to that timing to maximize your engagement.
Create A Content Calendar
Like anything you do in your business, it's important to plan in advance, and the same goes for social media. It's recommended to plan your social media posts two weeks to two months in advance. This lets you maintain consistent, timely social media posts, and it allows you to anticipate upcoming holidays, special events, or busy travel periods so you can tailor your content accordingly. This will help maximize your content's relevancy and impact during peak season. That said, be sure to leave some wiggle room in your content calendar for spontaneous content, so you can make the most of viral opportunities as they come up. Viral trends move at the blink of an eye, so it's crucial to balance your evergreen content with topical posts that capture the current zeitgeist. Keep an eye on what's resonating on your chosen platforms, and be in a position to react quickly. This could mean making a reference to a current event or poking fun at culture, but just be aware that you'll need to be ready to respond to any questions, comments, or complaints that come up.
Build A Library Of Stockpile Posts
Once you've completed a content calendar, start building out the posts! Or at least gathering the assets you need like images and copy. While you should leave room for last-minute trends or posts around current events, the majority of what you'll post during peak season will be evergreen (meaning it's always relevant regardless of when a user comes across it). Develop a database of pre-created social posts so you can easily fire them off throughout peak season.
Engage Your Followers
An engaged network will be ready to comment, share, and create content for you if properly incentivized. The first step is making sure they're aware that you're posting on social media, which means promoting your social accounts on your website and sending an email to a mailing list to get them engaged. Incentives on social media like special offers, contests, or giveaways are always a good way to get fans involved.
Leverage Your Biggest Asset: Reviews!
Travelers love reading reviews, and our research shows that a majority of travelers won't commit to purchasing without reading reviews. While anyone coming across your listing will of course see your reviews, what about those that follow you on social—or discover you on social? Create social posts that emphasize your best reviews, or reviews that talk about the uniqueness of the experience you're offering. 
Search Engine Optimization (SEO)
Search engine optimization is the term for how well your company's website ranks on Google, Bing, and Yahoo's results pages for a given search query (though Google dominates user usage). In simpler terms: when someone Google's a phrase, what websites show up in the results? During peak season, more travelers than ever will be taking to Google searching for travel-related queries, particularly about things to do within the destination they're visiting. Below are ways to spruce up your website's copy in order to better rank in search engines (without trying to "trick" the system which can have a negative impact).
If you need a tutorial on SEO, check out our video "Ask A Pro: SEO Tips For Your Website." If you're familiar with the basic tactics, below are additional tips to consider to prime your website for peak season.
Refresh Your Site Copy & Evaluate Keyword Usage
When was the last time you updated the copy on your website? Google's algorithm is increasingly focused on content quality and writing for real people, not computers or robots. Although it can be tempting to stuff your content with keywords, too many in the wrong places won't do you any good—it's an outdated gimmick that search engines have wised up to. Instead, use keywords naturally, with a focus on conveying important information and expressing your voice. This is what search engines will really value in the long run.
The people who develop search algorithms tend to be very smart—it's difficult to outfox them. Be wary of any "SEO experts" that have suggestions to game the system. Such "black hat" tricks are quickly spotted and can even damage your reputation. Additionally, don't fall for SEO scams that essentially just paid advertising—know exactly what you're paying for.
Put Your Keywords In The Right Place
Page titles, headlines (H1), and meta tag descriptions are heavily weighted when it comes to how Google's crawlers analyze keywords and display pages in search results. They're also the places people will see them first in your content, so be sure to make them clear and compelling and relevant to your business.
Add/Write Engaging Content
Perhaps the most important tip: If you want people to find, engage with, and share your site content, make sure you're truly providing what your target audience looking for. Perhaps you need better photos, or more informative copy on your site—whether it's your homepage copy, product pages, or your blog. Reach out to guests (and your trusted network) to hear directly the kinds of content they'd like to see, and/or use Google's keyword research tool to identify which terms people are searching for most—and then tailor your copy to show up in Google for those queries.
Name Your Photos & Videos Correctly
Though the ability of search engines to parse photo and video content is still evolving, there are some tricks you can employ to improve your search rankings. Most importantly, you'll want to use relevant, keyword-rich file names (not, for example, "video3"). Make sure to include descriptive alt text for your photos, too, as search engines crawl those.
Don't Use Flash Or PDFs
Search engines can't read text in Flash content and PDFs, so it's essentially just undiscoverable content. Flash is an outdated platform with security issues, and it doesn't work on iPhones or iPads. As for PDFs, although it may be tempting to list your essential information in a more printable form, you're better off just including that content in the page copy itself so Google can crawl it, index it, and potentially show that page in the search results.
Spruce Up Your Mobile Site
Mobile sites are increasingly important when it comes to traveler habits, as many people are looking for services on the fly—and using search engines via their mobile phones. Be sure to employ all of the above suggestions, with an emphasis on shorter keywords, as mobile users tend to type shorter queries. Also, you'll want to include your phone number as HTML text so it can be read by search engines (and makes for easy one-tap calling from a mobile phone).