With more and more employees working from home, the need for in-person team building activities as a way to foster connectedness is more important than ever. From escape rooms to zipline courses to scavenger hunts, there are a range of excursions that can appeal to corporate groups that are looking to improve communication, boost morale, and ultimately increase productivity.
"When choosing team building activities, planners typically consider a variety of factors. First and foremost, they want to choose activities that align with the goals and objectives of the event," says Sara Wilkes, a travel and accommodation representative for Bachcare, the New Zealand version of Airbnb. "For example, if the goal is to improve communication and collaboration within the team, they might choose activities that require participants to work together in small groups or to communicate effectively in order to achieve a common goal."
To this end, a city tour might become a treasure hunt where participants solve quizzes and play trivia as they explore the destination.
So how do tour operators attract these groups—whether from local companies or out-of-town business travelers? We asked some event pros for their insight when it comes to researching and booking team building activities. Here's what they had to say.
Know your audience
First, tour operators need to understand their limitations when it comes to group bookings—what are you able to offer and what group sizes can you accommodate, for example. "What helps win our business is the vendor's willingness to provide enough up-front information on their activities and related costs so we can select the best fit for our client's program," says Sally Webb, founder and CEO of The Special Event Company. "Not all team building vendors are created equal and full disclosure is paramount for planning and offering recommendations to the client."
She added that for groups of less than 50 people, she seeks out a vendor that can "provide a unique and distinctive experience that an attendee might not do for themselves." For larger groups of 50 attendees or more, she looks for vendors who can "provide activities that will appeal to the majority of the group based on the theme and overall vibe of the program," such as a charity-based team activity like a build-a-bike workshop. Also, Webb says that vendors "who will help an attendee tap their creative side with artistic projects such as painting or crafting" are popular.
Stay up to date on local events
Since corporate groups often travel to a particular destination for meetings and conferences, be sure to stay abreast of any upcoming events that might draw large groups to your area. Try to develop a relationship with the event organizers and offer your services for possible attendee outings. Also, consider partnering with the local hotels that might be hosting these groups, so that the properties can promote your business to incoming guests.
Provide customization
In order to score the greatest number of bookings, you'll want to make your experience as inclusive as possible. When choosing team building activities, Wilkes says that planners consider the interests and abilities of all of the participants. "For example, if the group includes a mix of introverted and extroverted individuals, they might choose activities that allow both types of personalities to shine."
In addition to looking for providers that have a good reputation with a range of activities that align with the group's goals, planners "may also look for providers that can tailor activities to the specific needs of the group and can provide experienced facilitators to ensure the activities run smoothly and are engaging for the participants."
Offer special rates for groups
Already a common practice among tour operators, offering special rates and discounts for large groups makes good business sense and will draw potential customers*. Plus, consider upping your perks and amenities, like providing free Wi-Fi, for example, to help win over corporate groups.
*Please note: creating special rates and packages for large groups cannot be done on the Viator platform. It would require direct communication between the operator and the group planner.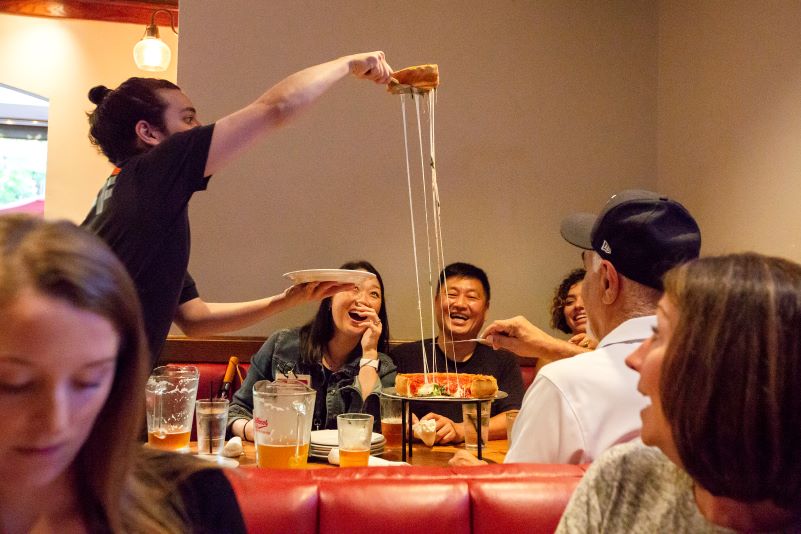 Align with corporate policies
Keep in mind, when working with corporate groups, Carolyn Pund, Cisco Systems' global leader of strategic meetings management and digital events, points out that you'll need to consider the company's event policies as well, such as alcohol service and the risk level of the activities.
This might also mean communicating with the group more often than you would with leisure travelers. "I like to have direct communication with [providers] in advance to share the demographics of my team, how we want them to be involved, and what we are hoping to achieve with the activity," says Shari Zatman of Perfectly Planned by Shari in Pittsburgh, Penn.
Market to group planners
Zatman says that many vendors reach out to her directly, and "I keep notes on anyone who is of interest to me or I think could be a good fit for a client." So consider expanding your marketing reach to include corporate planners.
Webb adds that she searches online for local team building vendor partners who can help support the efforts with staffing, guidance, and product. "We also search for unique local activities, depending on the location. For instance, while in Colorado for a recent incentive trip, we hosted a group activity featuring a wolf experience, where attendees got to engage with a wolf and ask the handlers questions about the wolf's environment and habitat."
Also, if possible, attend industry trade shows and conferences like wedding expos and MICE (Meetings, Incentives, Conferences, and Events) events. Here, you'll be able to meet corporate event planners who coordinate large group experiences. Consider setting up your own booth to promote your business or attend as a guest in order to network.
Add in some fun
Troy Portillo, director of operations for online learning platform Studypool, says that he "always looks for team building activities that my team would actually enjoy doing. It's no secret that a lot of corporate team building activities and exercises are cheesy or just not that fun. So I figure that if I can pick an activity that gets my team laughing and cheering together that's success." So be sure to employ an engaging host and incorporate entertaining elements into your experiences in order to create a memorable and meaningful moment for the group.