The top 20 museums in the world attracted 108 million visitors from around the globe last year. Whether you're one of those iconic attractions, or a niche museum in an off-the-beaten-path destination—travelers are adding you to their itineraries. Here's how to provide the ultimate customer experience, sell more tickets, and keep visitors coming back (or telling their peers).
Historic works of art, ancient artifacts, breathtaking exhibitions, illuminating historical documents. Some of the most fascinating relics and displays are held within the world's museums. It's no wonder museums attract millions of travelers annually. The top 20 museums in the world attracted 108 million visitors in 2018 alone.
Of course, museums are in competition with the myriad other experiences and activities that a destination offers. Each attraction is competing for travelers' attention and dollars. Even the top museums in the world must contend with alternative options. So how do you put your museum in a position to succeed? 
We spoke with museum personnel from around the globe to understand how they differentiate themselves within a crowded field. They provided eloquent answers that highlight the ways in which museums need to be proactive and engaging toward their audiences. The themes that emerged reveal that attracting travelers to your museum requires a blend of interesting exhibitions, smart marketing, embracing the digital realm, and engaging tour guides.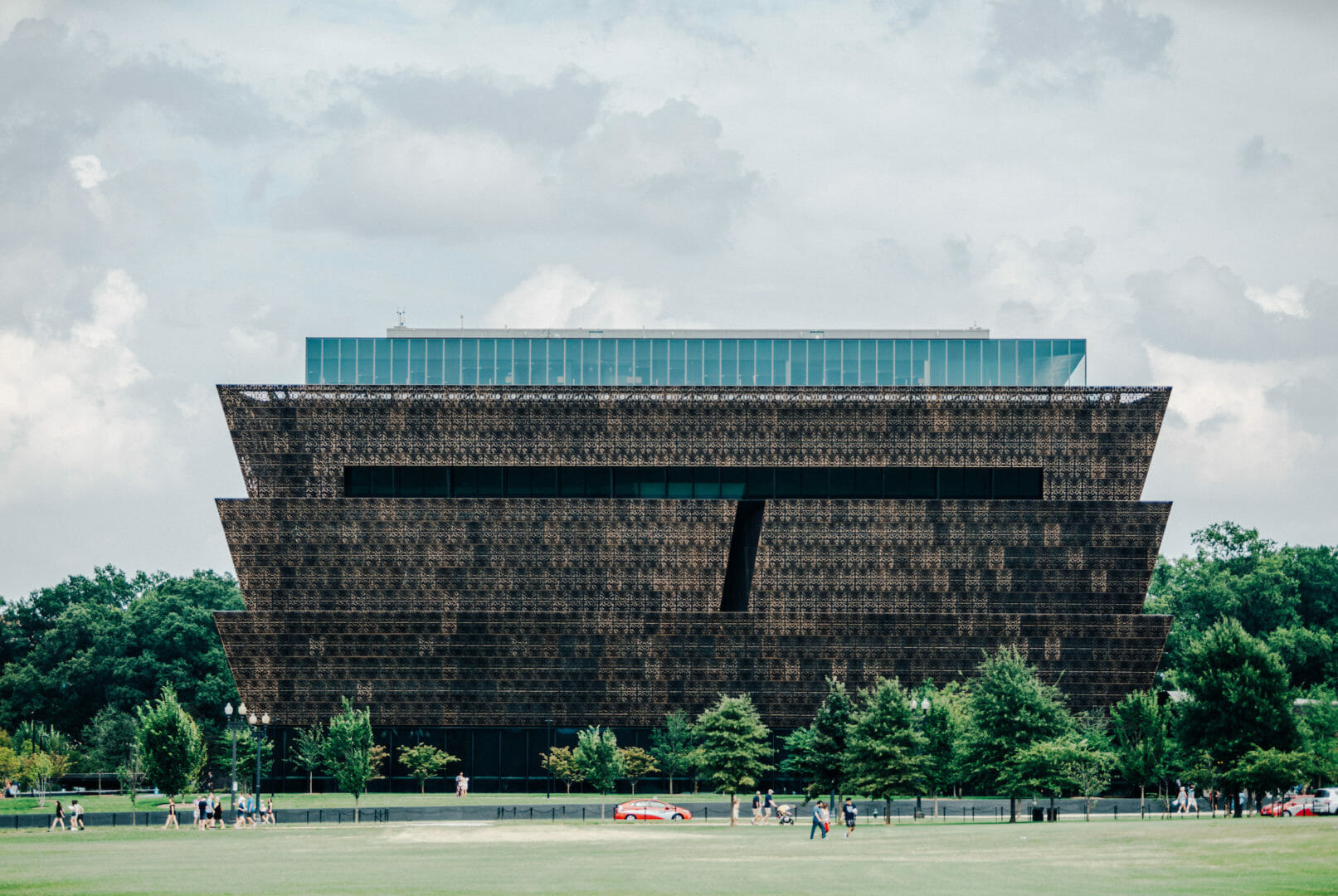 1. Market to a Global Audience
Attracting a global audience requires an initiative that targets the public before they arrive to the city, said Luis Valente, Partnerships and Information Management at FC Porto Museum. "Having this [initiative] in mind, travelers will be able to consider including us on their trip plan," he said. "In order to guarantee that, we have to try to create our campaigns and ads as efficiently as possible. We have to be aware of different criteria like the country of origin, their main interests and even flight connections that exist to the city of Porto and Portugal."
Smart, Targeted Marketing

What Valente is essentially saying is: make sure you're maximizing your ad dollars and promotional efforts as you try to reach travelers pre-trip. The FC Porto Museum uses online ad platforms like Google Ads, Facebook Ads, and Instagram for Business—all of which offer detailed targeting capabilities—to build brand awareness on a global scale. There's no sense advertising in a market that you know doesn't represent a high percentage of your destination's visitors (such as one without easy flight access to Portugal, in the FC Porto Museum's case), or targeting a traveler demographic that is going to opt for outdoor adventure over indoor attractions.
Remember What Makes You Unique
Of course, every museum will have its own ineffable quality that attracts visitors. By definition a museum contains something special that can only be experienced in that particular location. Leaning on the uniqueness of your offerings is a strong avenue towards bringing in global audiences. The distinctive nature of the experience will make your museum stand out over other activities.
The Boston Tea Party Museum is one attraction that lets its place in American history speak for itself. "Ideas of representation, liberty, and revolution are things that can impact the lives of people all over the globe," said Shawn Ford of the Boston Tea Party Museum. "We also believe that there is nothing more 'Boston' than the Boston Tea Party. This event has become synonymous with our city, and I believe this awareness attracts people to our site."
It's not only specific historical events that attract faraway visitors, but curating a special exhibition is another way to stake your claim. "We are able to attract a global audience through the diversity of the permanent collection and special exhibitions," said Julie White, Tourism Marketing Manager at the Art Institute of Chicago.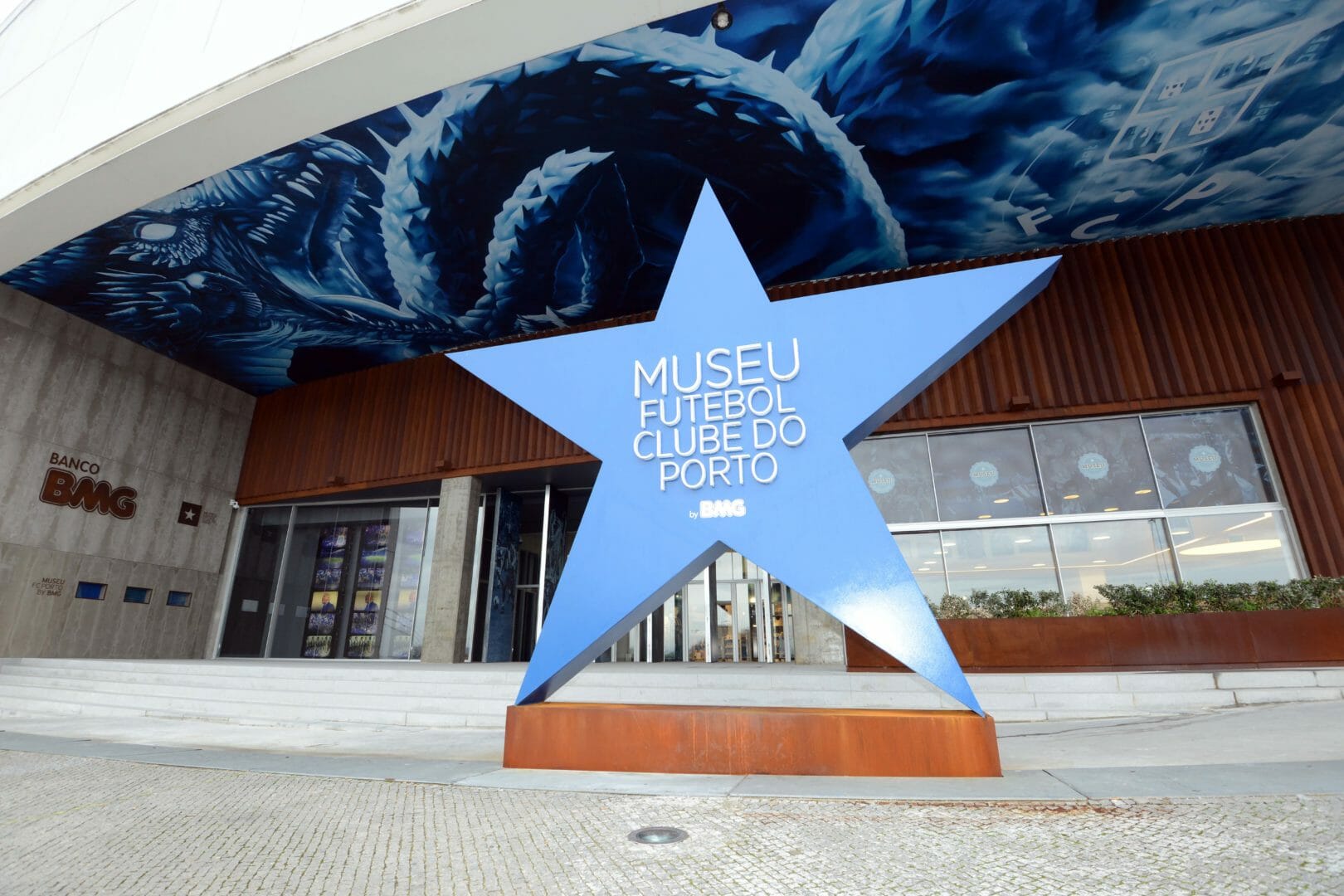 2. Embrace Digital Transformation
While artifacts and paintings may live in the same museum for hundreds of years, a person visiting in the early 20th century would have a completely different experience than one viewing it today. A piece or exhibition within a museum isn't simply a static thing; it contains its own history that can be told and visualized in many different ways. 
The staff of the museums we spoke with are improving customer experience—and therefore driving sales—by creating new ways for visitors to interact with their attractions. In our increasingly digital world, your museum should be considering ways to engage audiences through interactive mediums.
Audio Guides, Mobile Apps, And Wi-Fi!
The Art Institute of Chicago has implemented a handful of different ways for their visitors to engage with their exhibits—and even pre-plan their visit. "We offer visitor engagement tools in various languages to improve the visitor experience, including visitor guides, audio guides, private tours, and a digital interactive tool that lets you and your family create your own tour of the museum," said Julie White, Tourism Marketing Manager at the Art Institute of Chicago. They also empower their audience to go digital. "We provide complimentary Wi-Fi to download our official mobile app for free podcast-style audio tours with behind-the-scenes stories and music that transports you into the artwork."
That natural blending of modern technology with the innate specialness of the museum is something the Boston Tea Party Museum also strives for. They utilize innovative interactive methods to bring their tour guides' (more on them later!) story to life. "Our museum involves high-tech powered exhibits that blend seamlessly with the guides' live performance," said Shawn Ford of the museum. "This provides our guests with a fully immersive, entertaining, and educational experience unlike anything else Boston has to offer."
Meanwhile, the FC Porto Museum has made enhanced interactivity a main area of focus. "FC Porto is going through a digital transformation in recent years," said Luis Valente of the museum. "The projects involving the Museum have been the new website and the FC Porto Museum & Tour App." He continued, "The new Museum website section enables the Club to promote the Museum initiatives more. It's a responsive website fully prepared to answer today's user needs. The FC Porto Museum & Tour App is a product that will provide our visitors new exclusive audio, photographic and video content that definitely will enrich their experience. It is available in six different languages." 
Not only does this increased focus on interactivity supplement visitors' experience, it also serves as a tool for attracting potential visitors, Valente said. "The Museum & Tour App was created to also serve as a promotional tool, as it can be downloaded by anyone to their smartphones before the tour, and allows free access to featured content that is selected to attract potential visitors."
Make Your Story Interactive
Embracing digital technology doesn't have to mean building a mobile app, audio guides, or creating some high-tech exhibit. There are things you can do once a visitor is inside to further improve their experience. The Boston Tea Party has an inventive way for making visitors feel like part of the story. "Every guest who visits our museum receives several items that add value to their ticket," said Shawn Ford. "Chief among them are our character cards—which allow our guests to become part of the story. Everyone is assigned an identity of someone involved in the Destruction of the Tea. This allows interactivity and a personal touch to their tour experience."
Ford continued: "These cards also include a link to our website where they can learn more about what happened to these individuals after the American Revolution." That's a perfect example of blending both the in-person and digital experience.
When thinking about the tools your museum employs to garner attention, consider carefully how you can improve your customers' visit with digital tools and interactive exhibits.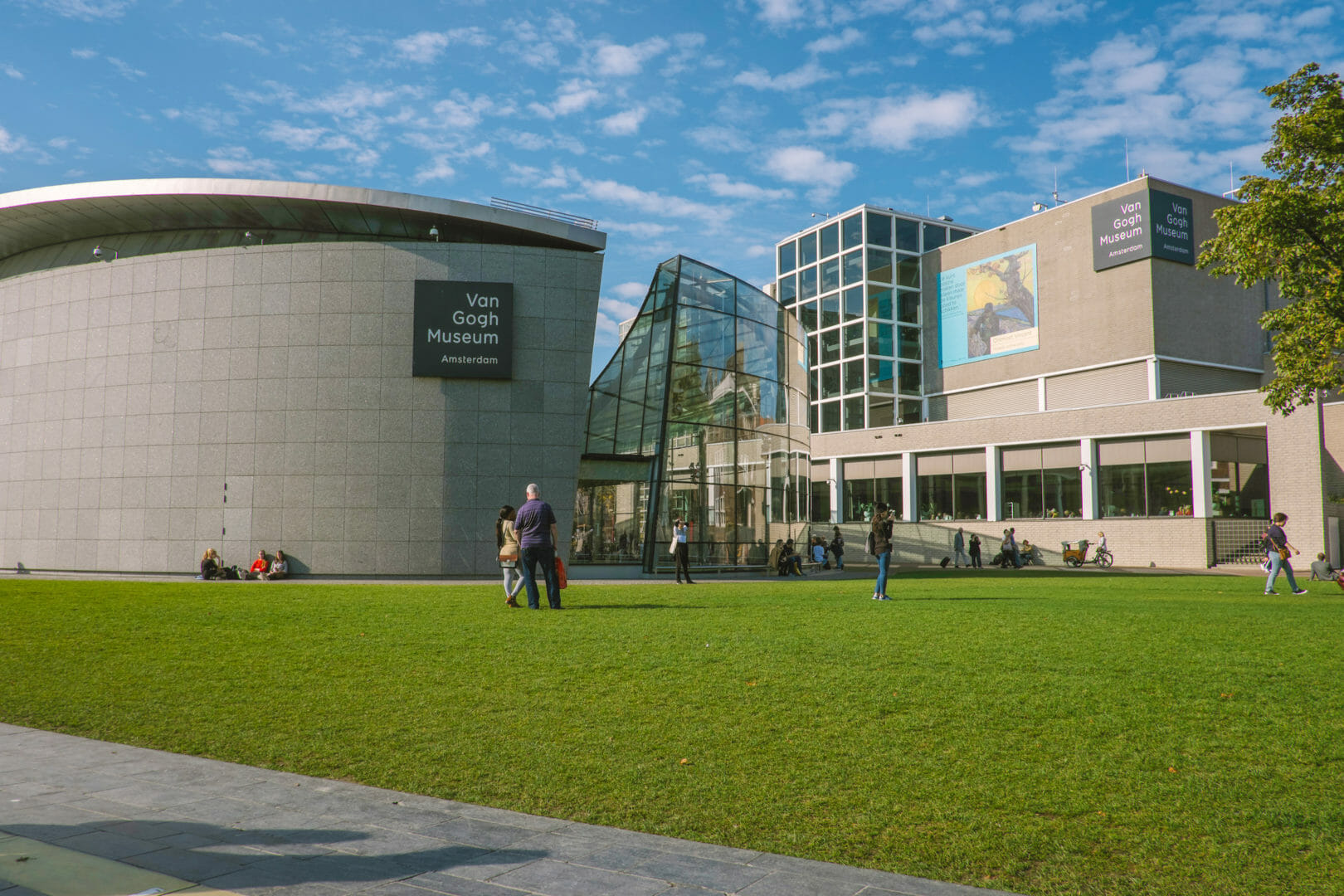 3. Sell Tickets Online
Travelers are increasingly performing more pre-trip research before they travel—and are booking more experiences online (one study found that consumers visit 38 sites before booking). Today's informed travelers are armed with more information about their destination than any other time in history. Staying in front of travelers as they consider their trip increases the likelihood they will book a visit to your museum.
Most museums offer tickets online, but to reach a wider-audience, travelers should be able to book a visit on a site they are already using to research—for example an Online Travel Agency (OTA) such as TripAdvisor. OTAs have the most engagement of travel site categories throughout the booking path, according to a report.
Capture Last-Minute and In-Destination Bookers
OTAs enable you to target an audience that's on the rise: last-minute and in-destination bookers. Today's travelers appreciate flexibility and often don't finalize plans until a few days before, or even the day of their trip! In fact, 35% of travelers have used mobile phones to book a tour or activity while already on vacation. To take advantage of this sizable—and growing—demographic, sell your museum's tickets on a platform that is optimized for mobile browsing and capturing those last-minute bookers.
Museums who make their products bookable on a site like Viator have found success in reaching new markets, staying in front of travelers through every stage of the planning process, and building a base of authentic peer reviews.
Reach New Audiences, Save On Marketing Costs
Both the FC Porto Museum and the Art Institute of Chicago have found that listing their products on TripAdvisor has expanded their reach. Luis Valente, Partnerships and Information Management at FC Porto Museum said, "The Viator platform is very user-friendly. The impact was immediate as we have received bookings straight away with a few good surprises regarding the demographics of our future visitors. That confirmed that it is a great channel to reach new markets."
Julie White, Tourism Marketing Manager at the Art Institute of Chicago said they have seen the benefits of leveraging different distribution channels in the form of reduced spending for reaching new audiences. "Selling tickets on 3rd party sites allows us to reach new audiences in markets that are difficult or costly to penetrate," she said.
Power Of Reviews
A great benefit of selling tickets online is that you can capitalize on positive reviews and lower the barriers travelers must hurdle to purchase their tickets. In fact, 84% of people trust online reviews as much as a personal recommendation. If you aren't selling your tickets on platforms where you are receiving numerous glowing reviews, you are missing out on potential ticket sales.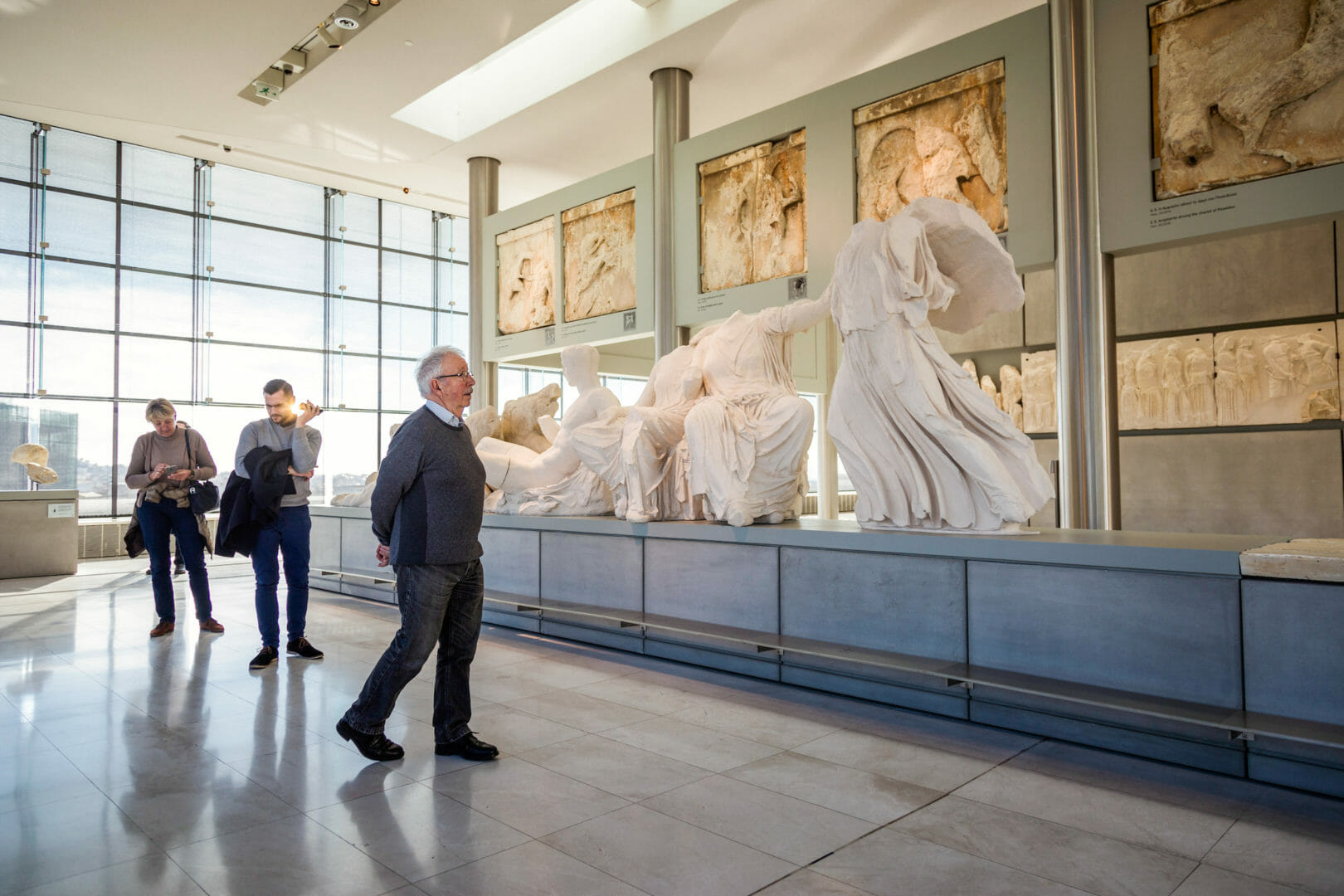 4. Lean on your Guides
A museum can be an overwhelming place upon first entry. Some are sprawling campuses with multiple wings and floors; discerning a coherent path through can be a struggle. Others are tightly planned exhibits that follow a linear path and tell a cohesive story. No matter the structure, every museum benefits from providing informative, engaging guides to customers who are interested in getting the most possible from their experience.
Each of the museums we chatted with spoke in glowing terms about their guides. They clearly take pride in their staff and the added value customers receive from a well-trained and enthusiastic guide. And training is where these museums ensure their guides enhance the customer experience.
Trained For Success
"Our historic interpreters/actors undergo extensive (6-week) training on history, performance, and customer service to become experts on the Boston Tea Party. This allows them to engage and interact with guests and answer any questions they have with ease," said Shawn Ford of the Boston Tea Party Museum. He continued on about the freedom the museum provides the guides to keep tours fresh. "They are also professional actors with the ability to improvise. This keeps tour material fresh, and allows for unlimited engagement with each and every guest."
The Country Music Hall of Fame follows a similar training regiment to ensure guides can go off-book and delight customers. "Our guides are trained on the 'story' of the attraction and given source material to expand their knowledge. Each tour certainly has specific items and points of interest or information that must be included, but each guide is also encouraged to 'make the tour their own' and adapt their presentation to each unique audience," said Brad Denton, Associate Director of the Hall of Fame.
Or Recruit Experts!
The Art Institute of Chicago takes it a step further and has certified guides, many with higher education backgrounds. Julie White, Tourism Marketing Manager at the museum said, "All of our tour guides are trained docents and many are adjunct lecturers at the School of the Art Institute of Chicago." 
Finally, Luis Valente, Partnerships and Information Management the FC Porto Museum mentioned the flexibility of his museum's guides as a strength. "We have private guided tours available for groups in Portuguese, English, Spanish, French and German. All the guides are part of our multidisciplinary team, which is oriented by our Educational Service that prepares them to be ready to adjust their speech to all kinds of public."
Your tour guides are the face of your museum. They will interact with countless visitors and leave them with a lasting impression of your experience. Ensure your customers have an unforgettable time by hiring great guides who can bring your museum to life.