Welcome to Supplier Spotlights, where we interview Viator operators and pick their brains about a variety of topics. This series is intended to give you an up-close look at how other suppliers have found success, provide you with tips for your own business, and uncover the unique stories that make this industry so great.
Amigo Tours has been providing eye-opening trips across seven countries for over 14 years. They run more than 240 tours every day ! Just last year, they had more than 1 million customers who joined one of their tours. An operation of this size requires dedicated tour guides, a huge level of coordination, and an entire team dedicated to customer satisfaction. To understand how Amigo Tours has been so successful in growing their business we spoke with CEO Jose Arozarena. He talked about the biggest challenges they face, how the growth of experience travel has impacted their business, and how Viator has impacted their business.
Their biggest challenge? Embracing the quickly shifting technological landscape.
"Our biggest challenge has definitely been in regards to technology. The tours and activities industry has yet to fully embrace technology to the same degree as the hotel sector, and tour operators like myself are in need of technology to help on a number of fronts like pricing and distribution; a lot of what we have to do is still done manually. It's likely in the next few years there will be many technological advancements to achieve a fully digitized end-to-end operation."
Success means studying market trends and adapting to emerging consumer desires.
"The world of tours and activities is constantly changing and growing rapidly, which encourages us to build on our capabilities so that we can appropriately meet demand. The needs of customers change year-over-year. A few years ago, city tours were very popular; today they have been replaced by free tours, hop-on-hop-off tours, and travel apps that help customers self-guide."
"On the other hand, there has been a growing demand to get to know destinations in new and unique ways; customers want to see the same sites, but in a different way and immerse themselves in the local culture to have a better experience. By constantly innovating, we're able to maintain an upper-hand from the competition. We invest heavily in market research and closely observe trends in destinations. "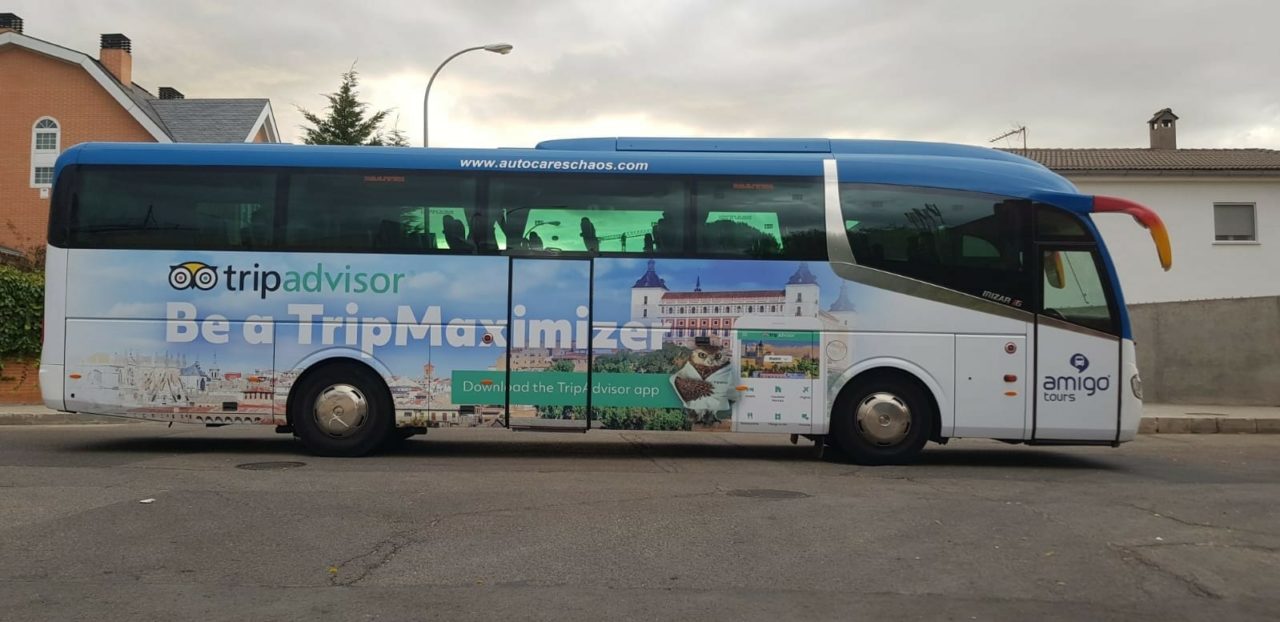 Feedback and reviews are so important they have a team dedicated to customer service.
"Reviews are key to our business. We have a team solely dedicated to offering quality customer service and they monitor reviews and comments posted daily across all of our pages to help us improve even the smallest detail – everything ranging from necessary copy changes on our product descriptors, how we operate, all the way down to improving training for our tour guides. Customers serve as our eyes and ears during each tour and they point out our mistakes or areas for improvement. No product is ever 100% perfect; there are always opportunities for growth."
Training staff means investing in their development.
"All of our guides are certified in the country where they work. We have an academy where we constantly train guides on how to offer quality service, communication and various other skills that can provide an unforgettable experience for the customer."
"Viator puts our products within reach of anyone in the world; we work hand-in-hand with OTAs in their growth and we know that in the near future, 90% of tours and activities will be sold online."
— Jose Arozarena, Amigo Tours
One piece of advice for other operators: find ways to be unique and care deeply about your customers.
"Focus on creativity, customer service, and distribution. The market is saturated with competition; if you are not creative, it will be very difficult to enter the business. If you do not have good customer service, your business will not last long. Offering good service and having good reviews can be the trigger to grow your business; a bad reputation can quickly break a business."