Welcome to our first Behind the Booking Operator Spotlight, where we bring you a behind-the-scenes look at the work done by fellow members of the Operator community. We'll feature operators big and small, with different product types from around the world. So buckle up and get ready to learn something new.
Those in the US know that as soon as the first reddish leaf floats dramatically to the ground, fall has begun (even if the temperature still hovers in the high 70s ℉ / 20s ℃). No place embodies the spirit of fall and, more notoriously, Halloween better than Salem, Massachusetts.
Beth Crowley of Witch City Walking Tours has built a fan-favorite experience in this spooky city. Read on to learn more about Beth and what makes her experience one that keeps travelers coming back for more (and becoming tour guides themselves!).
Q: Describe your business in 3 words.
A: Engaging, Dynamic, Accurate.
To expand on that: our goal is to have the most historically accurate information to share with our guests. We also have dynamic tour guides to keep the entire experience engaging. We want people who join us to have a great experience from start to finish.
Q: How long have you been in operation?
A: I am the founder and original tour guide. I started Witch City Walking Tours in 2014 when I was graduating from undergraduate [college] as something fun to do. I love history, so it was just me for a while.
Q: How long have you been listing on Viator?
A: I've been listing my products on Viator for the last five years.
Q: What is the greatest challenge you've faced with your tours?
A: It's very difficult to manage the logistics of a walking tour in Salem when there are so many moving pieces.
We're dealing with people who haven't been to Salem before. They're not sure what to expect, especially during our busy season when parking and traffic are so difficult. Even though it's not technically part of the tour, it is still part of the overall experience.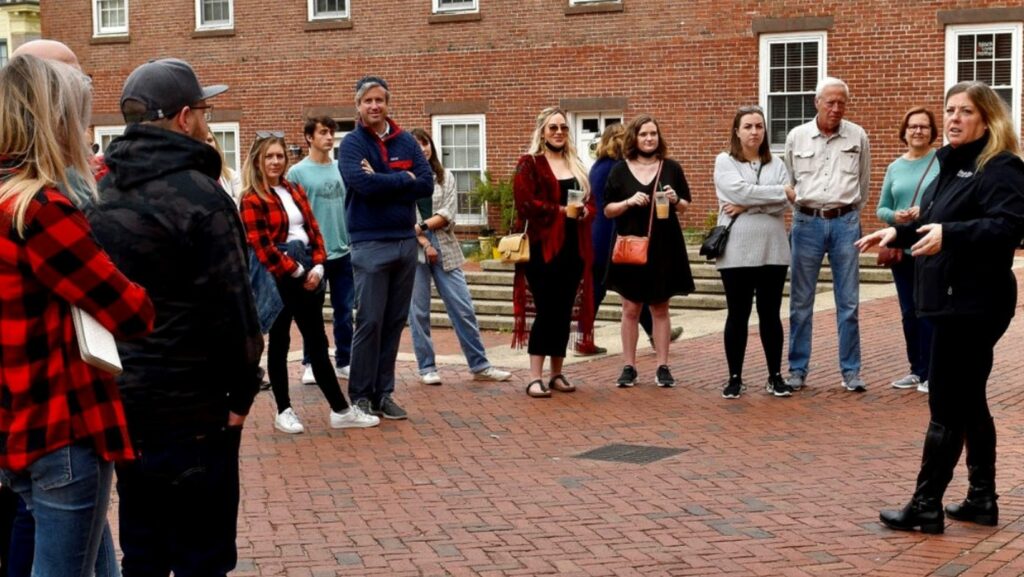 Q: What do you believe has been the key to your success?
A: It has to be that we treat our customers as guests and not as tourists. We want them to feel like they're walking with a friend in the city but also to have the highest-quality experience.
There are so many tours in Salem that focus on ghosts or the Witch Trials only, but I feel that Witch City Walking Tours are the most comprehensive. We cover maritime history and architecture – there's so much beautiful architecture in Salem and hidden gems that you wouldn't see if you just walked in the streets alone.
I think our success is due to the breadth of our historical knowledge and our personalities. I hire only the best tour guides. People who stand out. And I take great pride in that.
Q: What is the most important thing you look for when hiring tour guides?
Reliability is huge for us because there can be no room for error when we have tours of 40 people waiting on us. On the flip side, I can't have someone who's reliable but boring to listen to. Our guides have to have an energy that will make people want to spend two hours listening to them.
Q: What is your favorite thing about running a tour business/being a tour guide?
I'm actually stepping back from giving tours myself because our team has grown to 18 tour guides. I never dreamed that I'd be running a business like this! I do still run Hocus Pocus tours on the weekend in October because people love Hocus Pocus.
As a tour guide, I love getting people excited about things that they just didn't know or had misconceptions about.
I love meeting people from all walks of life. All countries. I've met people from where my ancestors are from in northern England. I've even had guests become tour guides. My tour guide, Vanessa, had originally taken a tour with me and loved it so much that she became a tour guide herself.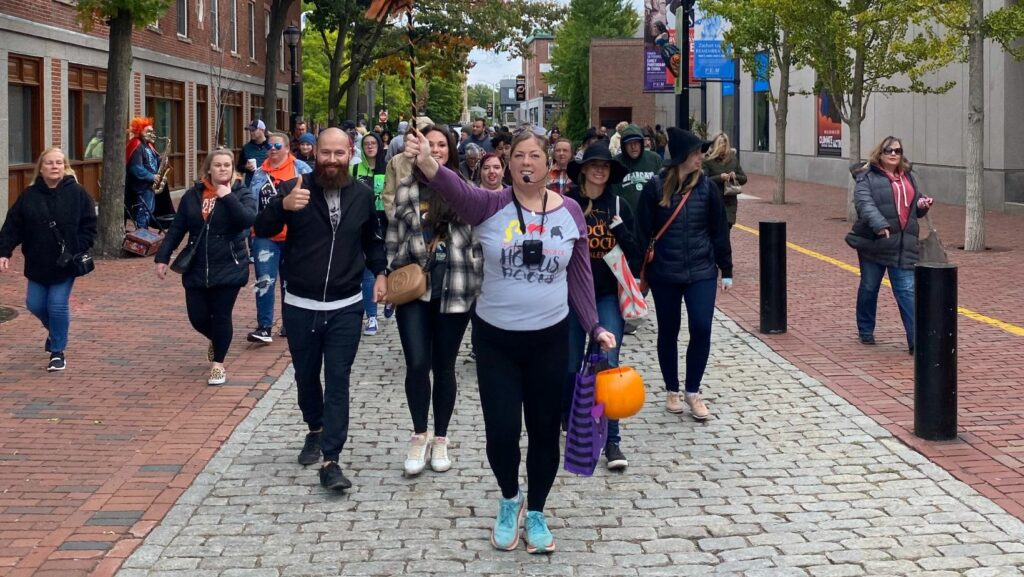 Q: What is the most important thing you've learned about running your tour/business that you would share with other operators?
A: Delegate. Don't do it all yourself, especially when your business grows to a certain size. In addition to Witch City Walking Tours, I'm a 6th grade science teacher. Before I was the one answering the phone, answering emails, and setting up tours but I just can't do that anymore, and I have support now.
Also, be sure to respond to every review. Every single review is important. If you get a negative review, don't fight with them. Say something like "I'm so sorry you had a negative experience. Please email me so I can learn from your experience and improve." Be professional, be courteous and listen to what people have to say.
Q: What is one thing you would have done differently or started doing sooner when launching or growing your business?
A: I wish I had done more advertising and diversified the places where my products were promoted. In the beginning, I relied heavily on only one source for my bookings. I wish I had connected with Tripadvisor and Viator sooner and taken advantage of other forms of social media to build awareness for my business.
Q: How do you feel Viator has positively impacted your business?
Viator has brought a volume of guests to our tours that I couldn't have imagined. We get calls from people finding us through other major international OTAs- Viator's partner network is amazing. With my 18 tour guides, we're selling out tours and already outperforming our last year!
The response to our tours has been amazing. Sometimes I think of myself as just a teacher who does tours on the side, but then I remember that I have 18 people on my staff and that this is a real company. I'm grateful. So grateful.