Welcome to Your New and Improved Operator Resource Center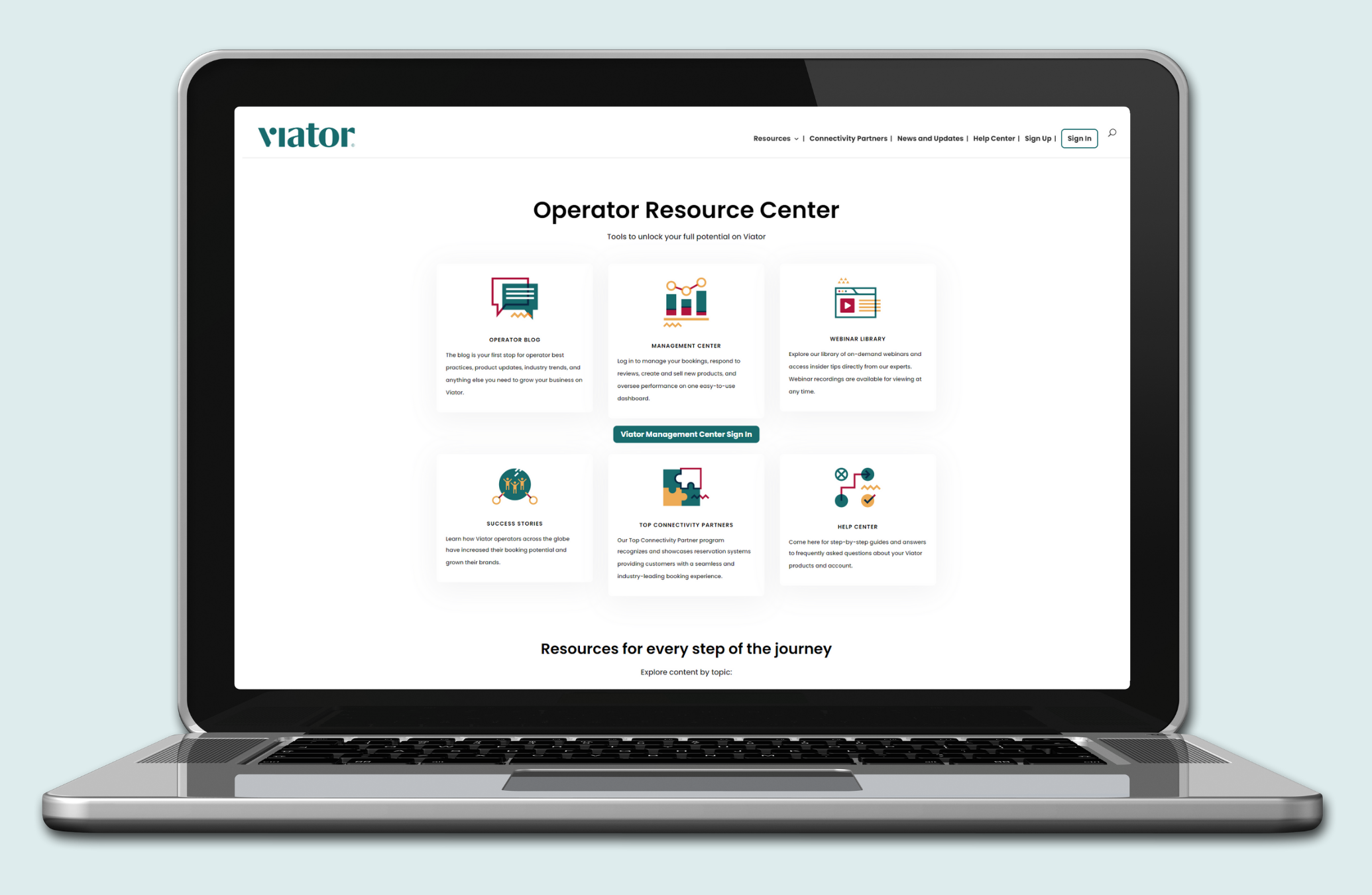 This is your one-stop shop for information on Viator. Bookmark it now!
We are very excited to present our redesign of the Operator Resource center.
The new design compiles everything you need for success on Viator – blog posts, webinars, Management Center login, Help Center access, and more – in one place.
What's new:
Categorized content
You can now search and sort blog posts based on category of interest, including: Account, Product, Bookings, Reviews, and Marketing.
In the past, you needed to scroll through the entire list of blog posts to find the one that would help answer your question. Now, you can navigate directly to the relevant category and connect with the right resource to solve your problem.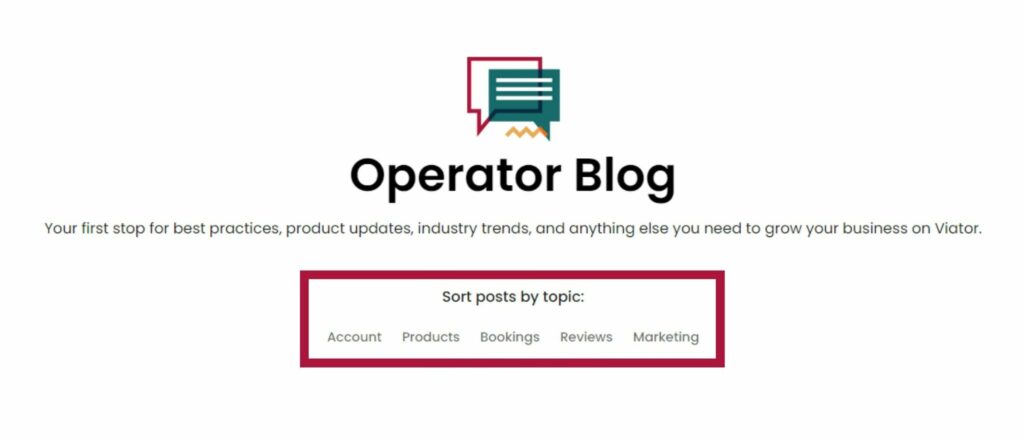 We've also made it easier to search through our on-demand webinar library, home to an extensive collection of Viator best practices. The webinars are categorized by subject and offer valuable insights to Operators old and new.
Simplified design
We've streamlined our visuals to help direct you to the information you're looking for more quickly.
We've replaced many images of experiences and vacation destinations (however beautiful they may be!) with icons that better describe the type of information they represent. After clicking on an icon, you'll be brought to a corresponding page and know immediately where you are and what kind of information you'll find there.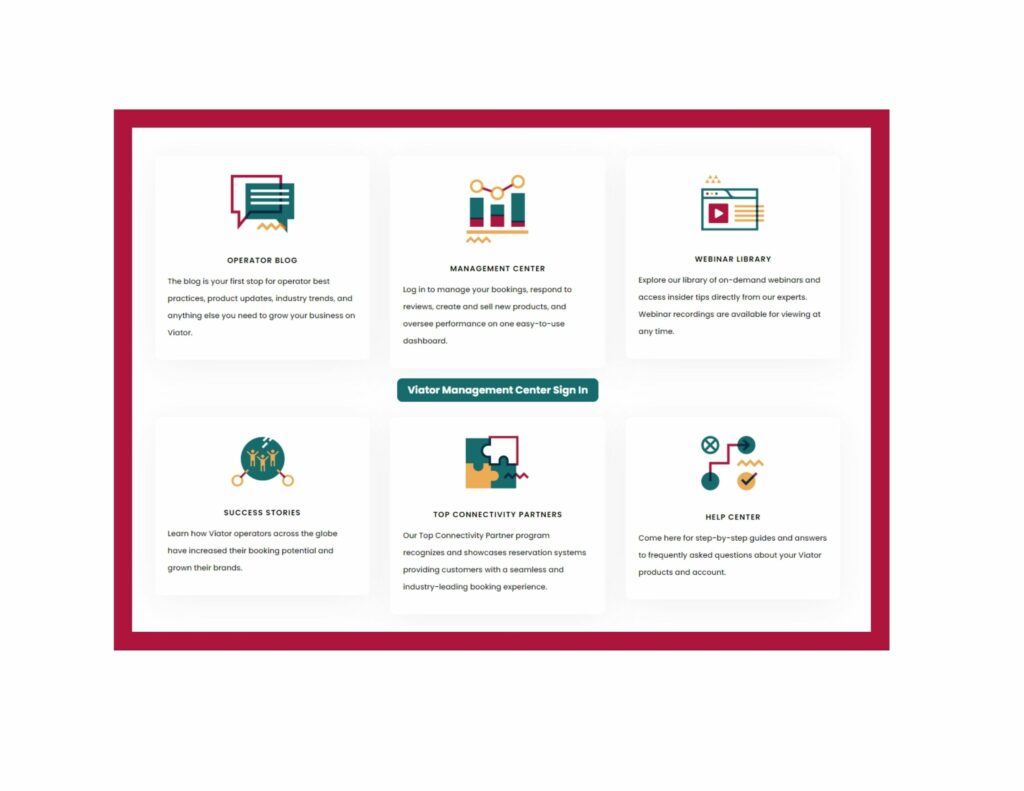 Centralized resources
All of the most frequently used operator-centric links are now available to you in one place. No matter what page you explore throughout your visit, you'll be able to navigate back to those key websites using either the top navigation bar or the footer.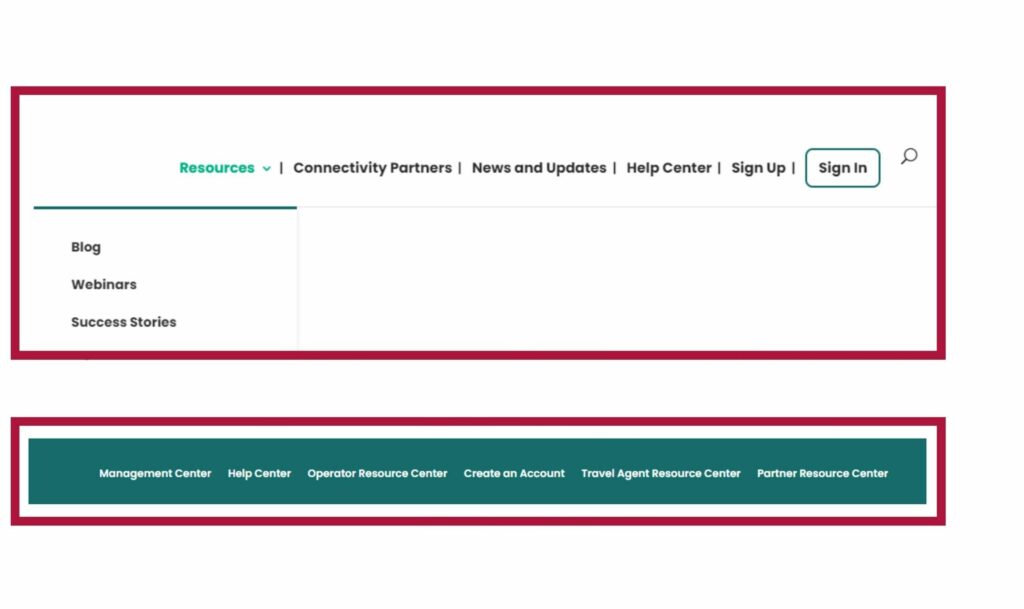 Did we miss something? 
We always welcome recommendations on how we can improve the site. Explore the new layout and let us know what you think. We call it the Operator Resource center for a reason!
COVID-19 Resource Page
Visit our continually updating COVID-19 resource page for:
More information on our efforts to support you
Links to industry news
Ways to prepare today for tomorrow