The sailing, sightseeing cruise, and boating tour space saw a 44% growth from 2017 to 2018. This industry is on the rise and consumers are taking to the water to experience everything these tours have to offer.
The tours and attractions industry is booming right now, with almost every experience category across the board seeing increased interest and bookings from travelers. As travelers seek local, authentic ways to immerse themselves in the destination they're visiting (or even their own cities), operators have a ripe opportunity to capitalize. Particularly experience providers in the sailing, sightseeing cruise, and boating tour space—which grew 44% YoY from 2017 to 2018 and shows no sign of slowing down. When you stop to think about it, why would it? Some of the most beautiful destinations in the world are better seen—or only accessible—by boat. Over 70% of the Earth is covered by water, so there's plenty to see and do out on the open seas (and rivers and lakes)!
With so much growth occurring in the industry, and traveler tendencies and preferences constantly changing, operators need to ensure their business is sustainable for the long-haul. Sustainability can take a lot of forms, from the ever-increasing environmental concerns to the continued success of your business. With that in mind, we reached out to some top sightseeing cruise and sailing tour operators to get their takes on how to build a sustainable business.
We received great answers that reveal how committed tour operators are to sustainability—of both the environment and their own success. Below are the four biggest takeaways from some of the best in the biz. Follow these tips about safety, adaptability, hiring the right staff, and maybe most importantly, preservation of our stunning aquatic ecosystems. You'll reap the benefits of more bookings, happier customers, great reviews, and a sustainable business that is set up for long-term success!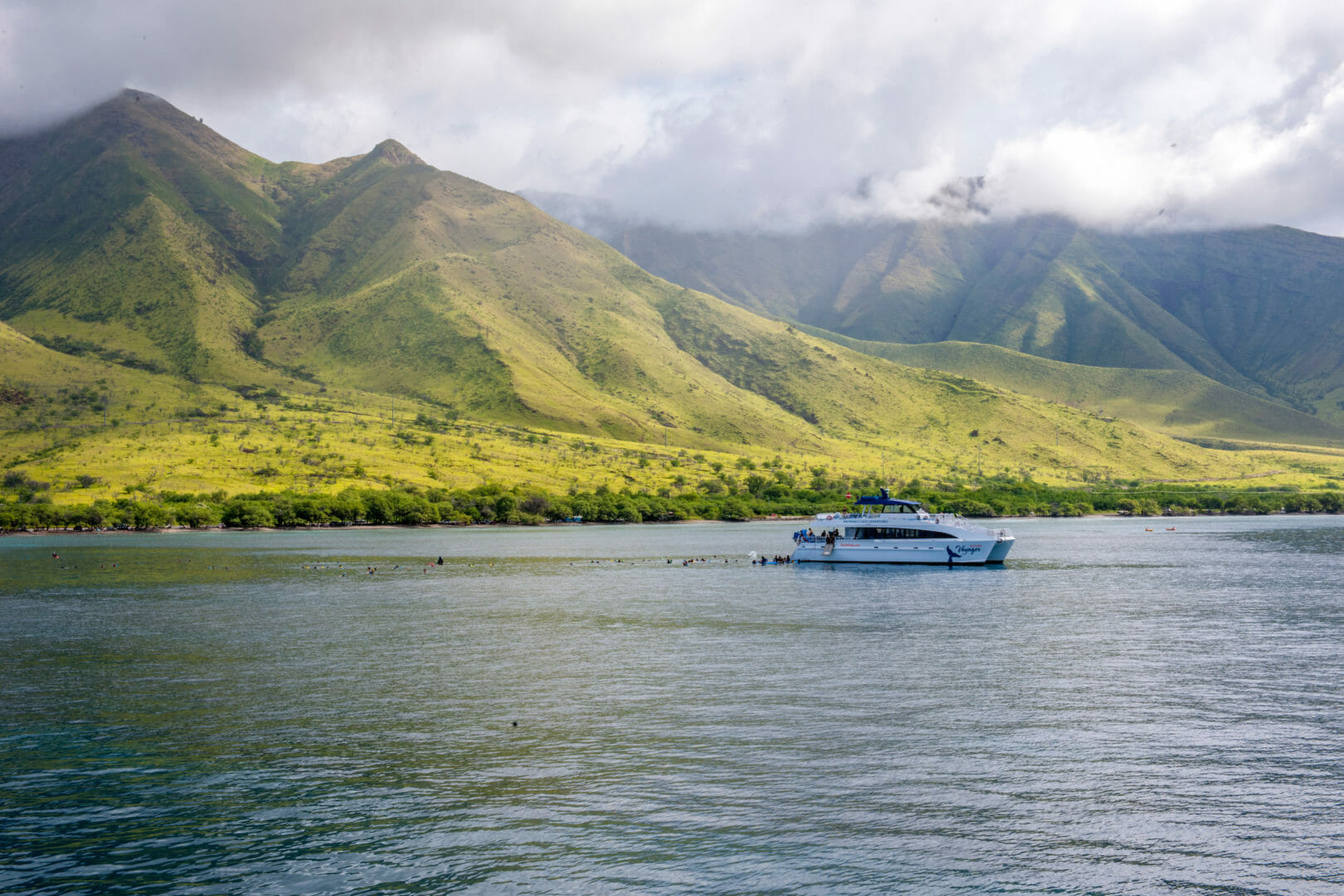 1. Safety is Key
Safety is always the number one priority on any tour, and that doesn't change when it comes to water-based sightseeing tours. Every tour operator that we spoke with mentioned that the safety of their guests, crew, and surrounding environments are of the utmost priority to them. Out on the open water it is paramount for tour operators to constantly think about safety.
Exclusive Cruises, which operates tours around the Amalfi Coast says it's hard to pinpoint just one best practice for operators. However, "the most important would be the safety of the guests on board, the captain, the vessel, and the environment," says Valeria Carrano, Manager of Communications and Business Development. "Respecting this safety allows us to operate tours that are fun and memorable but do not hinder our surroundings."
What shape does that safety take? Paul McGrail, Founder and Co-Owner of Sebago Key West delved into the type of precautions they take. "Our staff is not only trained on ship operations, first aid, CPR, AED, etc., but also on food safety, responsible alcohol service, and, most importantly, customer service. All new crew members are assigned a veteran trainer who works to instill not only the skills required for their new position, but also our core values," he says.
Safety is an inherent tenet of sustainability; guests want to be at ease during their tour, and when they feel safe they're more likely to recommend, review, and become repeat customers! McGrail summed up how safety impacts customer experience perfectly: "These practices make sure that each guest feels welcome and comfortable in an environment that they may not be typically comfortable in—making for a fun and memorable experience."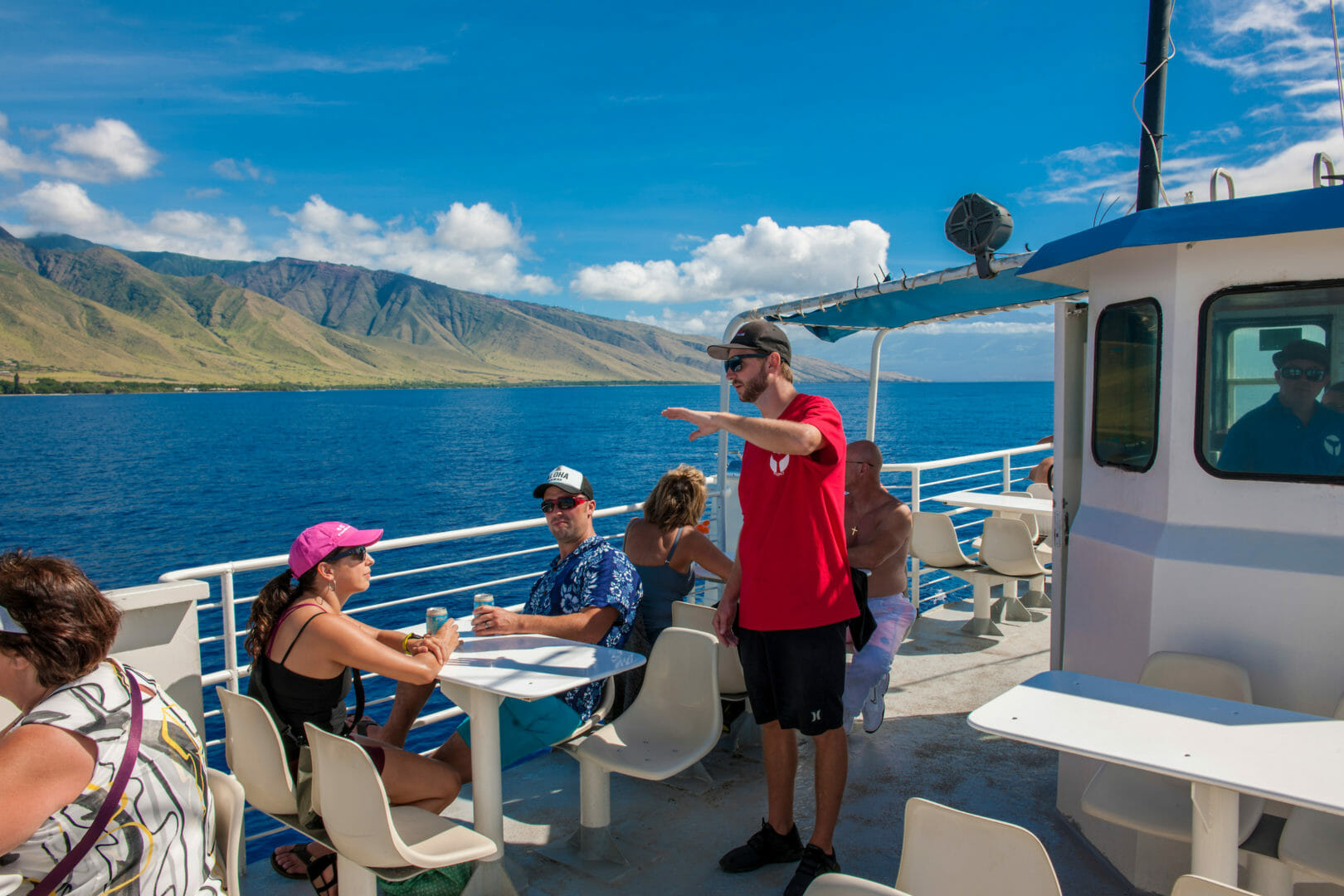 2. Hire the Best Staff
It's impossible to overstate how crucial a good staff is for any seafaring operation. Guides and boat captains are constantly mentioned directly in reviews by travelers, and this can be incredibly powerful for attracting new bookers. It can be the difference maker for a customer who might be comparing you to a competitor in your area.
Staff members are going to have many different responsibilities on boating tours in particular. There's the business of actually operating the vessel, educating the guests, providing equipment, and even food and drink services. With so many duties bestowed upon your staff, boating and sailing operators need to focus on hiring the best employees possible.
Laura Ronderos, Sales Manager at Seastar Cruises out of Cairns elaborated on the importance of choosing and maintaining an exceptional workforce. "Our staff is our most precious asset; they are the ones that help generate unforgettable experiences for our customers and deliver the messages that our company wants to communicate with our customers," she says.
It's crucial that the staff isn't just well-trained; Ronderos goes on to say that employees who are passionate provide the best experience for guests. "Their passion for the [Great Barrier Reef] makes them go above and beyond their jobs to make visitors appreciate the beauty of the reef and its inhabitants."
Along the same line of thinking, Gil Guy, Owner of Cabo Sailing Ocean Adventures says that "the staff are the face of the operation. You can have a million dollar boat, however, if staff are not offering the service the guest is expecting, the overall experience will not be a positive one."
So where do you go to find these employees that are going to delight your customers? For Entertainment Cruises it starts with building a pipeline of talent. "We have one of the most comprehensive and thoughtful internship programs in the industry, with over 80 interns hired each year," says Liz Gilbert, Director, National Accounts & Travel Industry Sales. For Entertainment Cruises it's important that they are always on the lookout for top talent. Their commitment to excellence starts "by hiring dynamic, conscientious, and frontline shipmates," Gilbert says.
On a sightseeing cruise or sailing/boating experience, staff members are part of the memories for guests. It's not simply the beautiful views, or stunning wildlife they'll remember—they will also remember the incredible service and personable staff members they interacted with. "Superior customer service is paramount in accomplishing our mission of creating memorable experiences," says Chris McKay, Marketing Manager of Red and White Fleet based out of San Francisco.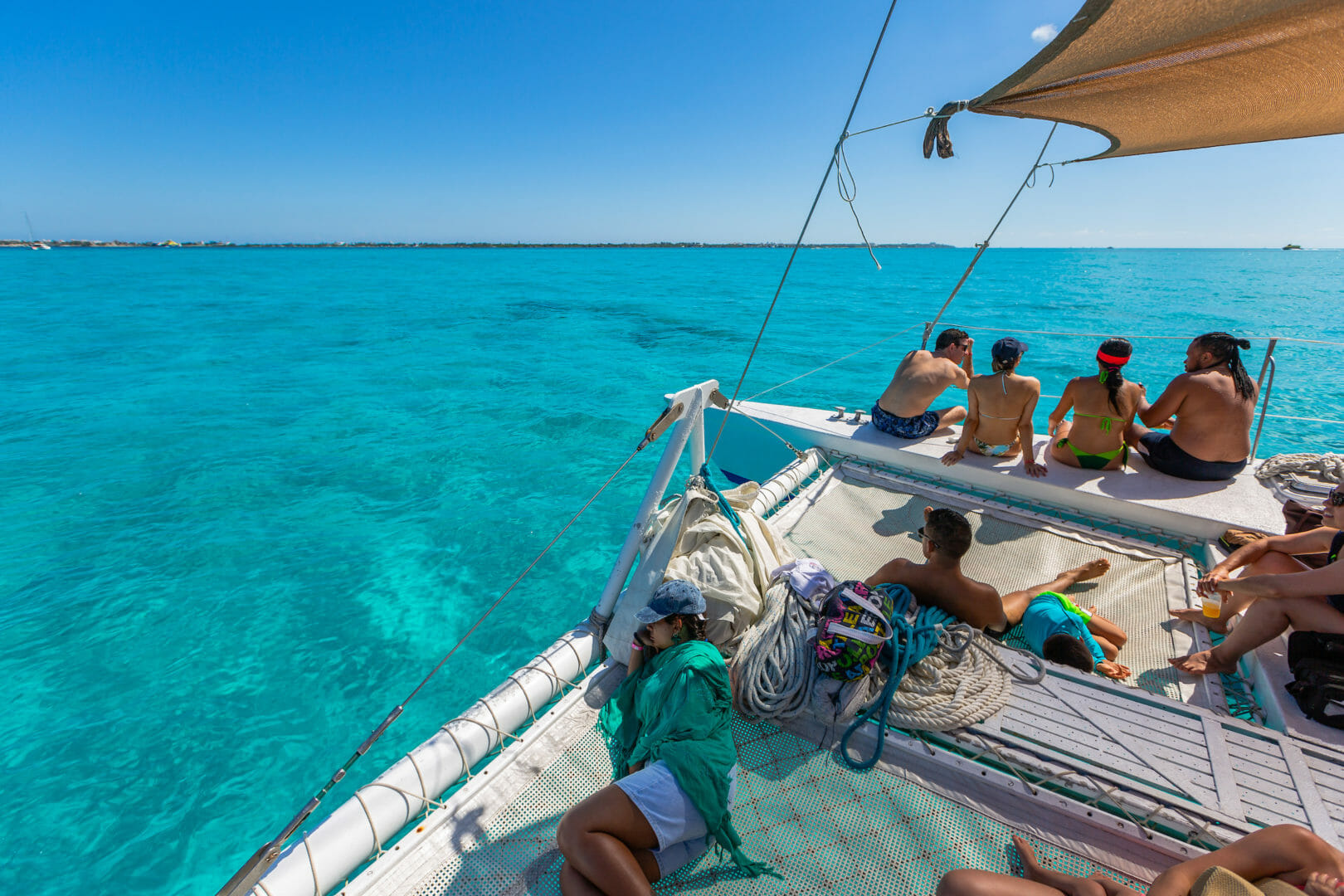 3. Preserve Your Surroundings
It's impossible to talk about sustainability in the aquatic activities space without mentioning environmental sustainability. As a water-based tour company, you're operating in a unique space where the attractions themselves are often part of a larger ecosystem. Thinking about sustainability means thinking about how to reduce your impact on the environment and following best practices for interacting with marine life.
Hawaii Nautical provides a wide variety of experiences and they've made sustainable practices a core part of their business. Dave Carroll, Director of Sales, says, "We respect the ocean and the ecosystem, and follow strict guidelines so that all marine mammals and wildlife are protected." Hawaii Nautical follows guidelines set forth by agencies like the Coral Reef Alliance to establish lasting change and promote coral reef health around the world.
Laura Ronderos of Seastar Cruises also preaches the importance of respecting the environment. "As tourism reef operators . . . we are jointly responsible for the health and wellbeing of the reef and the marine creatures that inhabit these underwater utopias." How does Seastar cruises adhere to this mission? "We endeavor to do whatever is in our power to mitigate the effects of our operations on these precious environments. To do this we must be environmentally conscious; we consider the cleaning products used, the briefings provided to customers, and the onboard training."
Red and White Fleet is ensuring they remain environmentally friendly well into the future. "Our goal is to have a completely fuel-efficient fleet in the 2020s. We are excited to start with the launch of our latest boat . . . San Francisco's first hybrid electric passenger vessel," says Chris McKay.
The idea of making business decisions with the future in mind is a perfect segue into our next tip for sustainability.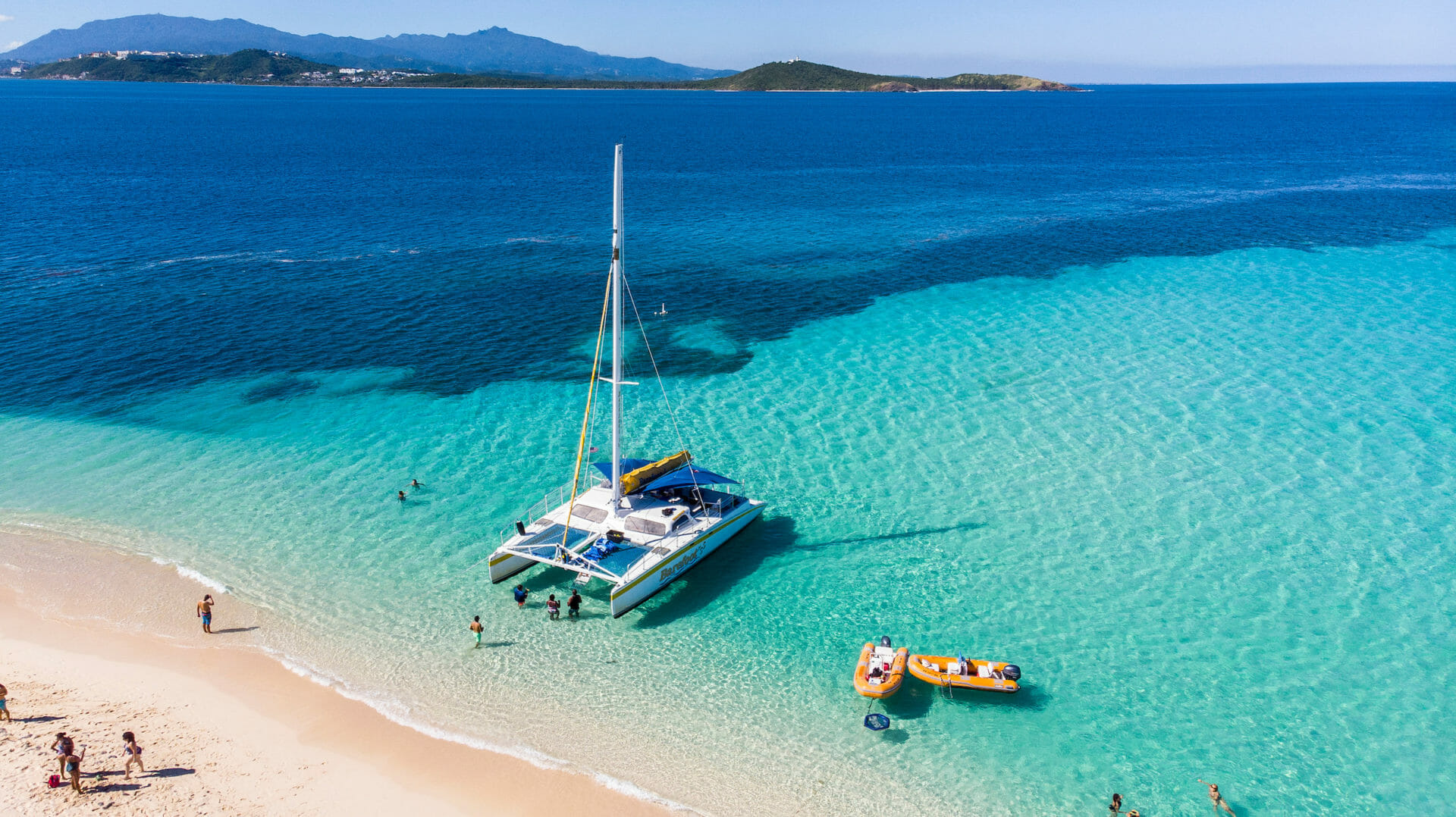 4. Always Be Adapting
The hallmark of any good business is the ability to adapt. Market preferences, industry practices, and customer feedback will all provide opportunities for tours to grow their operation. Being able to read the market and determine which way the winds are blowing (not just for sailing purposes!) is crucial for sustainability.
Adaptability should be a major consideration when you're thinking about the products and services you offer. It's important to consider your audience and their desires when crafting the tours and activities you will operate.
That doesn't mean your offerings need to be narrowly limited to just what the market dictates, but it helps to keep your ear to the ground, says Paul McGrail from Sebago Key West. "Our product line is diverse and really designed with something for everyone, be it adventure tours, eco-tours, sunset sails, private charters, etc." He continues, "With that said, we pay close attention to who our customers are, where they come from, and what they are looking for."
Gil Guy of Cabo Sailing Adventures has seen the changes that come with this industry. "The market shifts and changes. 14 years ago guests liked some things that today are not relevant." His advice for fellow operators? "Be ready to change your strategies and even differ your product to fit the changing market." Hawaii Nautical has determined their target market by "mining our past and current business data, running reservation reports, and keeping our finger on the company's pulse to identify and target our marketing campaigns," says Dave Carroll.
It's not only the customers and market you need to pay attention to, but also your competitors and the industry as a whole. Staying locked into what other operators are doing, or what industry trends are taking shape, is a great way to ensure you're at the forefront of what attracts customers. "We watch our competitors for things they do that work or don't work," says McGrail. "We monitor industry trends for what changing demographics are looking for in tours and activities."
He went on to explain the importance of staying involved in the industry. "Most importantly, with over 30 years in the watersports business, we maintain a large network of industry relationships where we share best practices, industry contacts, and past experiences."
Finally, don't forget about reviews! What better source is their for staying on top of what people want than listening to your customers' reviews? Staying attuned to your customers' feedback is one of the best ways to grow your business, says Carroll. 
McGrail has similar feelings. "We monitor guest reviews and customer feedback closely and adjust operations accordingly to ensure that customers are not only satisfied, but blown away!"
At the end of the day, being a successful sightseeing cruise or sailing/boating tour comes down to providing a safe, environmentally-friendly experience that leaves customers smiling and writing great reviews. Treating your customers like more than just customers goes a long way. Just ask Carroll and he'll tell you. "We treat guests like ohana, the Hawaiian word for family."